How to Create A Category Defining Company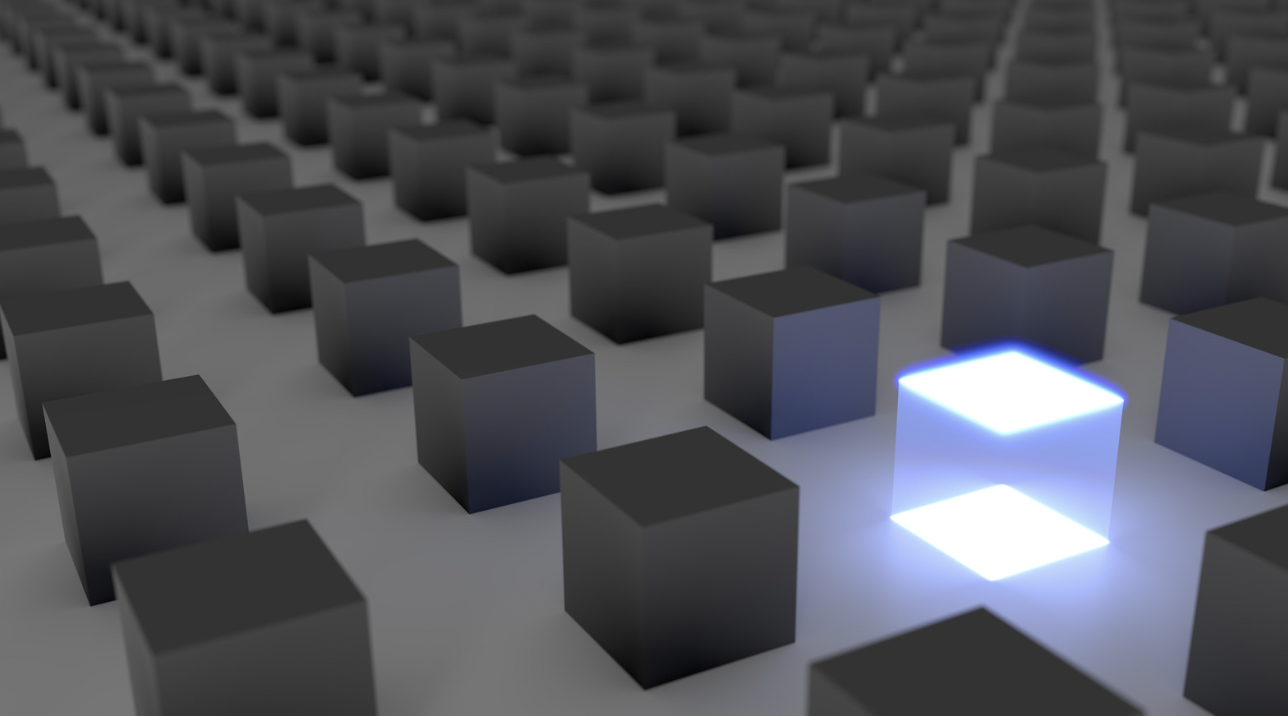 What Entrepreneurs Can Learn From the fast-growing Enterprise Conversational Intelligence Market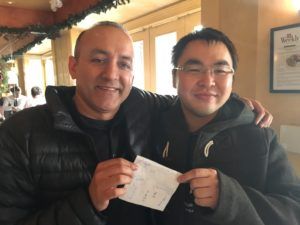 Hiro Yoshikawa, Founder & CEO of Treasure Data and I, after breakfast in 2015 where we repositioned the company in the Customer Data Platform (CDP) category; all captured on a paper napkin.[/caption]Have you ever had a conversation so engaging that you wished you had recorded it so you could remember the insights and perhaps share them with others?Maybe you were in a restaurant, and a napkin and waiter's pen saved the day (some great ideas have been born on napkins). But more likely than not, the exchange was not captured and the insights lost to posterity—or at best imperfectly remembered by the few who were there in the room when the magic happened.Now think of the millions - no, billions - of conversations that have gone unrecorded within enterprises, and all the gems of insight that have been lost over the years. That's a mountain of potentially valuable data and missed opportunities for productivity.Fortunately, the emerging field of Enterprise Conversational Intelligence gives organizations a way to capture and benefit from this value. Specifically, it applies the latest AI and Cloud technology to solve an enormous problem: how to translate customer insight into meaningful and actionable steps to better address needs.Startups like Balto (a Sierra Ventures Portfolio Company), Chorus, and Gong are bringing data-driven insights to enterprises of all stripes to improve efficiencies and boost performance. These learnings can lead to better hires, closer alignment with customer needs, faster closes, and more efficient and measurable productivity.As early-stage investors, we've been following this space for a while, but our interest surged in March 2020 as the impact of COVID-19 on the workforce intensified. As the pandemic accelerated, the need for solutions to better equip call-center employees and cold-calling sales reps suddenly thrust into a world where they were having important customer conversations directly from their living room sofa or kitchen table.So, how does this apply to companies that may be innovating in categories other than Enterprise Conversational Intelligence? As a serial-entrepreneur-turned-investor, I'm always looking for great examples of what companies are doing right when they set out to create a market. As I dove deeper into the Conversational Intelligence space, it became clear to me that it is not just a cloud of smoke, but a tremendous opportunity for those companies that get it right. In the early part of a category definition cycle, which Enterprise Conversational Intelligence is going through now, there are two to three things that are indicators of success that other entrepreneurs can learn from and apply to their own company's attempt to define and own a category.Here are the three questions every entrepreneur should be asking when they are creating a category defining company, taking some lessons from the emerging Conversational Intelligence space.1. Does my product have real customer fit?The evolving Conversational Intelligence market is addressing a HUGE pain point enterprise customers have not yet solved. How do you capture all of the insight customers share in real-time, use it to improve your sales journey, retain that information, and even apply it to product development and other customer service applications down the road? Let's take a look.Conversational Intelligence lives at the intersection of Artificial Intelligence and the spoken word. The idea behind data-driven platforms like those mentioned is not to capture an "aha moment" or make a surprising discovery. Rather, the aim is to provide guide rails to proctor a more meaningful discussion that will lead to a better outcome faster. A more efficient "value transfer."A key use case involves giving live speech guidance to call-center reps during sales calls. Think of it as an AI coach for your sales team, working real-time, all the time. The technology blends real-time AI, Machine Learning (where systems learn from data to improve on tasks), and natural language processing (which enables programs to "understand" written or spoken language).Sales conversations are captured, collected, analyzed, and acted upon on the fly. With some solutions, software listens for things like objections, rebuttals, interest, competitor names, and more. In the blink of an eye, conversation streams are analyzed in the cloud at massive scale, then recommended actionable steps are sent to the rep just when they need it. The software can let a rep know if they're talking too much, flag a defensive tone, and help de-escalate a conflict. The insights gleaned can also be used to identify tactics that differentiate top-rated salespeople from others, rate the deals with the best chance of closing and suggest actions to get struggling deals back on track.These product features solve a pain point for enterprise customers using technology that is not easily built in-house, and they are willing to pay for it. Ensuring that your product is solving a problem for your customer in a way that your competitors (or their own internal teams) are not is the first key to building a category defining company.2. Does my solution truly create a disruption?Customer fit alone will not yield a billion-dollar market. There needs to be real disruption, doing something that hasn't been done before and which will drive demand exponentially. Disruption is what Salesforce brought to CRM, what Zoom brought to video conferencing, and what Slack introduced to enterprise team communications.Enterprise Conversational Intelligence solutions represent a quantum leap in innovation over the traditional post-call model prevalent today, where reps have to wait several hours to get feedback on how they fared in a sales call. With more and more conversations being recorded as enterprise workforces go virtual, COVID-19 has added rocket fuel to the Conversational Intelligence trend.Conversations between a business and its market are the most valuable source of data on a customer's needs and how the business meets them. Yet to date, these conversations have been largely ignored by corporate enterprises. Candidly, it's a daunting task to gather and analyze this type of data, and not one that enterprises have had the tools to tackle.Now that the tools are available, Enterprise Conversational Intelligence has become the fastest-growing category in sales tech with Balto, Chorus and Gong having raised over $650 million to date and the investment pace is only accelerating.3. What is the real market opportunity?Big companies are built-in big markets. You may have customer fit and you are prepared to disrupt, but don't stop there. For a company to have a billion-dollar opportunity, you must be going after a multi-billion dollar market. If you are creating an emerging category, you must be able to justify that you can own a large slice of the pie.As an emerging category, Conversational Intelligence must define its market size, and there must be substance in those claims. Broadly, we considered that the enterprise application market (CRM, ERP, Web Conferencing, Business Intelligence, and so on) is at about $200 billion and tracking to hit $250 billion by 2024, according to Global Market Insights. That's an awful lot of "business conversations" that can be codified, with a correspondingly huge haul of created value. If Conversational Intelligence attaches to only one-tenth of that, it could reach a market size of at least $25 billion. Conversational Intelligence technology does more than help teams sell more, faster. It has other applications throughout the enterprise, from helping HR recruiters perform better, to enhancing customer service, procurement, merchandising, collections, and compliance especially for banks, telecom companies, and healthcare systems representing billions of dollars of new value created. I predict that enterprises soon will harness the value of Conversational Intelligence platforms in the same way they embraced CRM software in the '90s, and marketing automation software a decade later.Today, enterprises can base their decision-making on analyses of multiple data streams, from demographics, industry statistics, customer information, and other third-party sources. Using AI and Machine Learning technologies, they can also harness the power of the data from the very conversations that course through their organization's veins between employees, customers, and other key stakeholders.We think that's worth a conversation! And, if you've found a market that meets these three criteria, we'd love to speak with you.
Learn more about our investment in Conversational Intelligence Platform Balto.
Check out our Investment Thesis at Sierra Ventures.