Tech Trend - Intelligent Enterprise Applications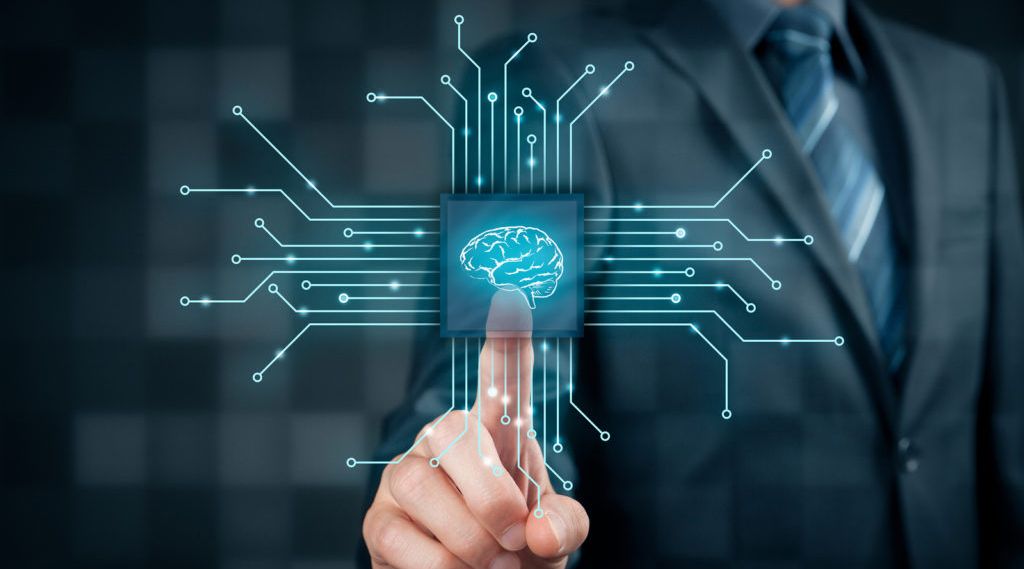 5 Areas to Watch: Part 5
As early-stage technology investors, we see a wide range of companies working on game-changing businesses. This 5 Part Blog Series shares what our firm has been most intrigued by within the early-stage Enterprise B2B IT Infrastructure space in the first half of 2019.Trends we noticed led to the 5 Areas to Watch which we'll cover in this 5 Part Series:
Intelligent Enterprise ApplicationsWe are increasingly seeing enterprises worrying about the disruption caused by rapidly changing business processes and customer expectations. To address this, a new category of software is emerging: Intelligent Enterprise Applications. These next-gen platforms sit on top of legacy enterprise systems of record. They have the ability to pull data from these systems, add value using AI processing, and then push data back as users create new content. We see three main factors causing this industry shift:
Obsolete Systems of Record: Many commonly used enterprise systems of record are now 15+ years old and do not have robust capabilities to provide intelligent content, which ultimately creates siloed decision making across key business units.
Modern employees like using modern software: Employees want access to solutions that will do more in less time, have better usability and look and feel (UI/UX), and provide the ability to collaborate with more of their colleagues across the business.
Enterprises are looking to be agile: They want to leverage the explosion of valuable data being created across the business from new communication channels. Right now, enterprises can be "flying blind" in these new channels, and need to adopt solutions that can generate insights by extracting data from both the new and old systems of record. Since the new systems contain significant amounts of unstructured data, AI will need to be leveraged.
Below are two examples of business functions we have seen heavily impacted by Intelligent Enterprise Applications. Customer SupportAn increasing number of tech support and engineering teams are using different tools to collaborate like Asana, Jira, and Slack. To understand your customers' sentiments, you now have to shift your focus to where most of the valuable data lies.Given this trend, we have been looking at platforms that allow enterprises to gather this "dark data" in order to improve their customer support processes. We met Krishna Raj Raja, who was the first hire for VMware India and held key roles within the Technical Support, Engineering and Sales teams during his tenure. He had a "first-row" view that all business units had to interact with each other to ultimately keep their customers happy and be able to predict customer churn risk. However, the systems that each of these groups used did not interact with each other, thus creating silos between the groups. Krishna started SupportLogic as a result, whose offerings sit on top of Support, IT, and Engineering systems to create one system of intelligence across all teams. They use next-gen technologies like Natural Language Processing (NLP) and Neural Networks in their solution which gives enterprises the ability to gather customer sentiment analysis and see predictive signs of customer churn risk.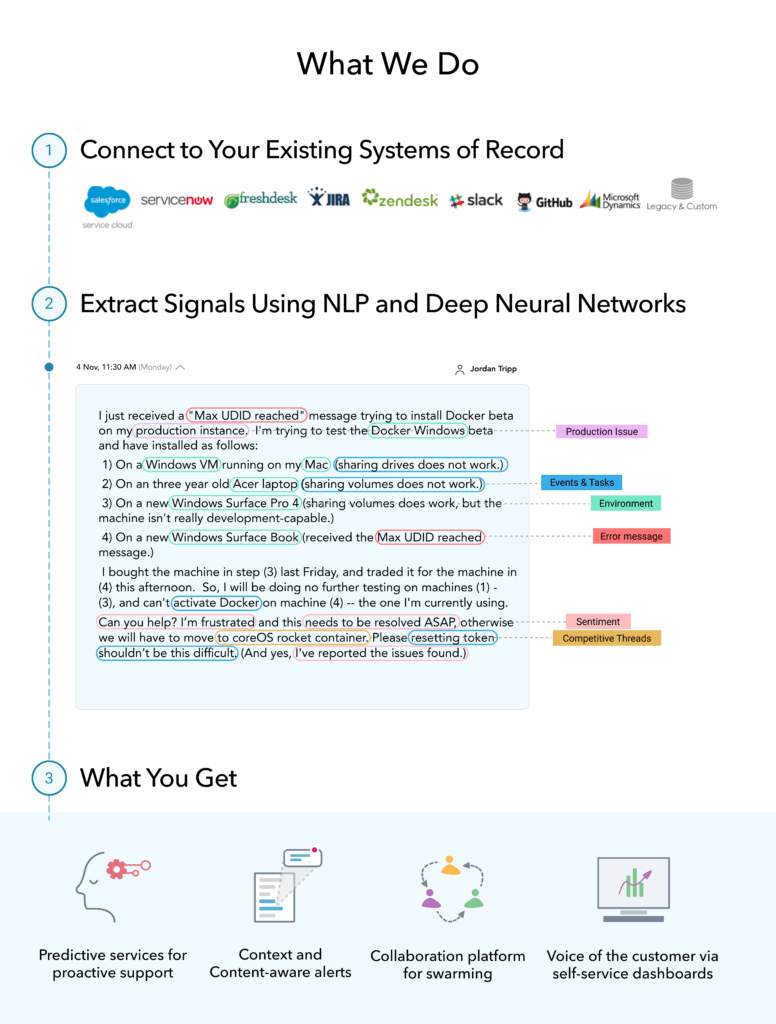 Image Provided by SupportLogic.[/caption]Talent Experience Management15 years ago, spending on ERP technologies was more than double the overall industry spend of talent management software. Now, they are virtually even in enterprise spend volume, which reflects the notion that enterprises continue to prioritize talent recruitment and retention. The traditional systems of record in this industry have been Human Capital Management (HCM) and Applicant Tracking Systems (ATS), which are designed as back-office systems. In addition, employees and candidates aka "the customers" for HR/Recruiting departments have changed their expectations for what the candidate experience should look like. Candidates expect much more than just create a simple landing page with job listings. Today's talent wants to know why your organization is the one to work for before ever engaging with a recruiter. One of our investments, Phenom People, is trailblazing a new category called Talent Experience Management (TXM) that capitalizes on the aforementioned trends. Phenom People's enterprise platform allows HR leaders to create a natural branded interaction environment (Via Web or Mobile) for prospective employees, use AI to power "unique moments of Hiring insights" using AI, import critical data to the platform to further power / train AI via a closed-looped process, while seamlessly integrating back into their current HR tech stack. In addition, they allow F2000 enterprises to effortlessly build out modern & personalized career sites while offering intelligent next-gen features like talent analytics, conversational bots, and a Recruitment CRM.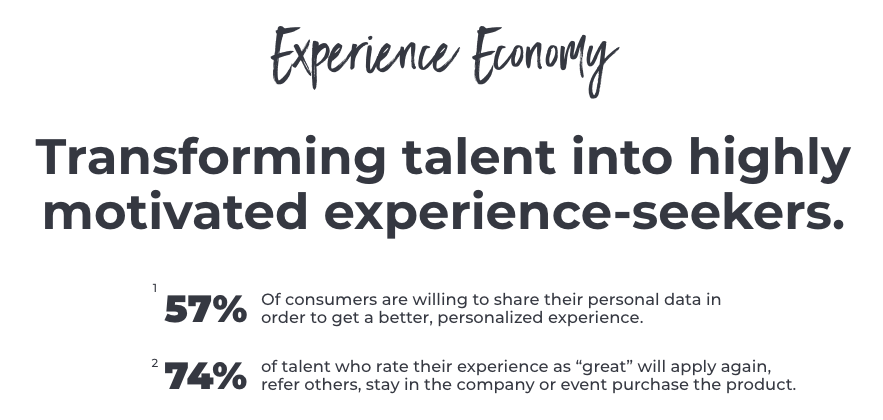 Image Courtesy of Phenom People.[/caption]SummarySierra Ventures will continue to watch and invest in these "Intelligent Enterprise Applications" and look forward to backing entrepreneurs that are creating these new billion-dollar revenue companies. If you are one of these entrepreneurs, please reach out to us; let's build the future together.Resources: