SupportLogic: Seed to $50M Series B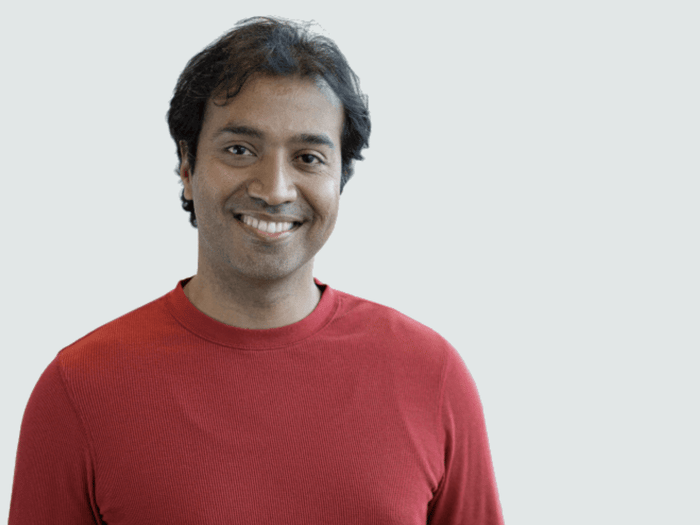 Support Experience Management platform redefines how to take care of your customers in the Subscription Decade
Tim Guleri, Managing Partner of Sierra Ventures, led the Seed Round in 2018.
Today is an exciting day for Sierra Ventures' 2018 Seed investment, SupportLogic, as they announce their $50M Series B financing led by cross-border SaaS powerhouse Westbridge Capital and iconic Silicon Valley investor General Catalyst. While they are still early in their journey, I wanted to reflect on the investment thesis which anchored our decision to invest in 2018 and key events in the company's young history that point to an exciting road ahead.
Customer Relationship Management (CRM) lays the foundation
Before joining Sierra Ventures in 2002, I was part of the first wave of Customer Relationship Management (CRM), building two companies to large outcomes; Scopus which went public in 1995 and then subsequently sold to Siebel Systems for $800M, and Octane which I founded and ran from 1996 and built to a $3.2B acquisition by Epiphany. Those companies, and now newer companies like SFDC, Zendesk, and recently FreshWorks, are all part of the wave of CRM that records customer interactions - i.e. the "System of Record".
These systems have become foundational to running your "front office" and are now a $40B annual business. Over the last three decades, these companies have laid the essential foundation for customer "process automation".
The Subscription Economy called for a different class of systems: Intelligent Systems
By 2008, with the emergence of SaaS, it was clear that we were going to live in a subscription-based software economy going forward. Modern software companies were increasingly charging their customers based on monthly or annual subscriptions for access to software. The concept was simple; use what you need for as long as you need it and just pay for that - not more. Therefore, the retention of subscription contracts became a true indicator of the health of the customer base. This reliance on recurring subscriptions made the departments of customer support and customer success in a company strategically very important.
A mature software company's subscription revenue is 60-80% of their revenue and a dominant part of their cash flow. As we saw the SaaS model take off, Sierra developed the thesis that a company that comprehensively processes, analyzes, and acts on its customer interaction data will protect and grow its subscription revenue, and ultimately deliver superior shareholder value.
The overall software market continued to grow from $150 Billion in 2016 to $250B by 2020, and subscription revenue streams dominated the "type" of revenue that software companies collect. Large subscription software companies started drowning in customer alert fatigue and began asking for proactive intelligent systems to deal with this volume and complexity of customer issues.
Cloud + High-Speed Data storage/processing + AI = the holy trinity
I knew the kind of company I was looking for, but it was not until 2018/19 that Artificial Intelligence had advanced; the cost of cloud processing had dropped, and data processing infrastructure had matured to a point where an "Intelligent" system, like what SupportLogic was building, was possible. I was lucky to be introduced to Krishna Raja, CEO / Founder of SupportLogic in 2018. He had joined early at VMware in their Support team and had the vision to build such a system. He and a small group of engineers had built a prototype and deployed it with three beta customers, and initial results were very promising.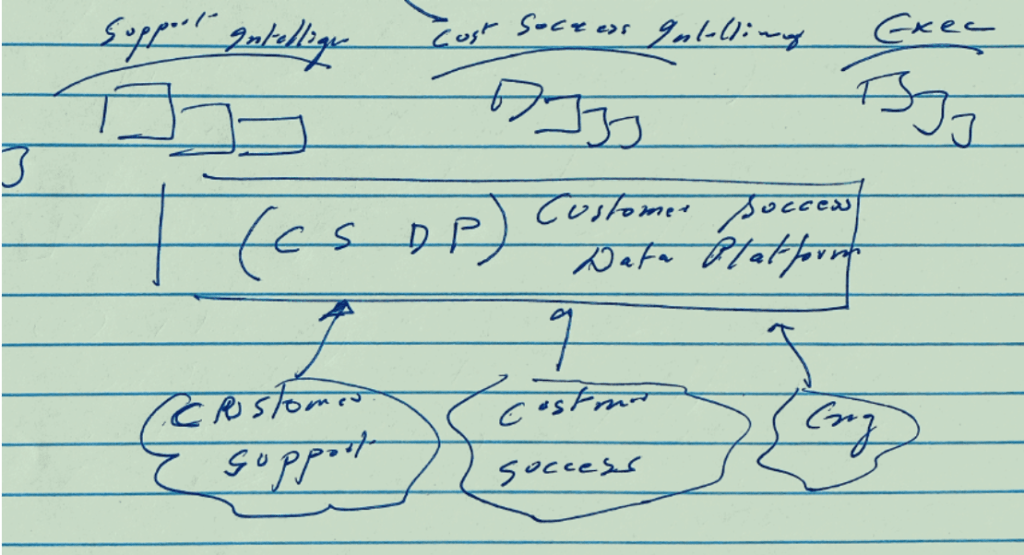 An early rendition of the technology stack for SupportLogic; circa 2019.
The prototype system was ingesting all customer interaction data in real-time, doing unbiased analysis on the data, and while using AI giving opinionated customer health scores before a customer went "red". I was more than impressed; I was blown away by Krishna's vision and execution and I backed him and his small team with a $2.5M Seed check.
Building and tuning the software "with" customers
Under Krishna's leadership, the company started adding customers that were willing to spend time to help shape the product. Krishna added great engineering talent and under the leadership of CPO Suresh Ravoor, increased the velocity of a set of applications for Escalation Prediction, Customer Growth, and Agent Coaching / Performance.
By the end of 2019, SupportLogic's customers started seeing tremendous results:
A large global networking company showed 60% reduction in case review time
A leading BI company showed 30% reduction in customer escalations in 3 months
A data processing "decacorn" saw a 40% reduction in customer escalations in 4 months
Building a dream team and delivering great ROI
Since a brief breather in Q2 2020, when the pandemic hit, SupportLogic has not looked back. When the customer ROI stories started flowing in, Krishna built out the marketing engine under the great leadership of Joe Andrews and transitioned the company from founder selling to scaling the sales team. He added the highly skilled John Kelly as CRO in Q1 2021 and the business began firing on all cylinders.
SupportLogic now has zero churn, world-class Net Retention, best-in-class Average Sales Price, and customers that repeatedly refer prospects. The authentic customer obsession that I saw in Krishna in 2018, pulsates through the company today.
I am blessed to be part of this exciting journey and have enjoyed seeing the creation of a brand new category: Support Experience Management.
I invite all leaders to try out and embrace this new category of software because in the modern subscription economy, your customer deserves it.
Excited to see what the future holds!
Learn more from Tim about How to Build a Category Defining Company.