Navigating a New Venture in a Time of Disruption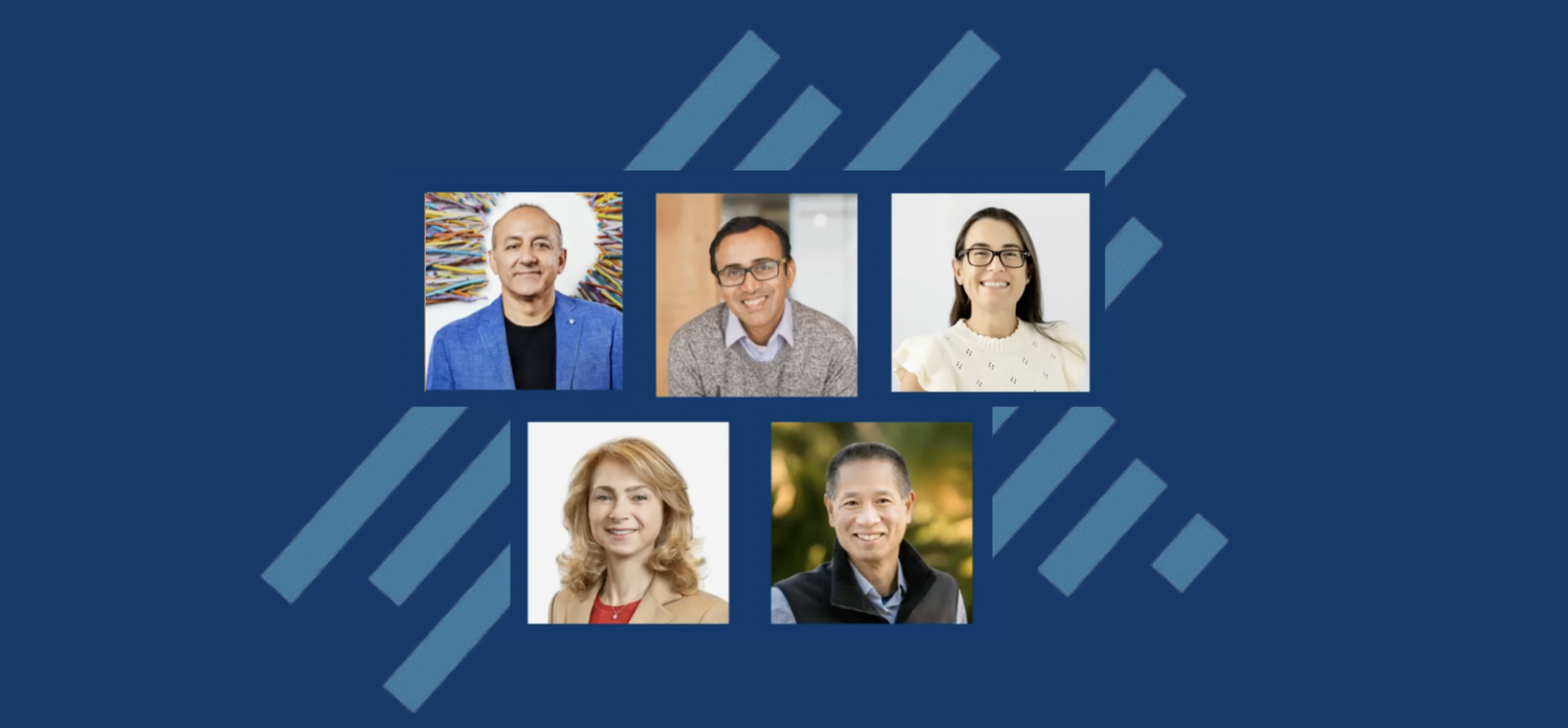 RingCentral hosted a panel discussion around "Navigating a New Venture in a Time of Disruption." The panel featured Sierra Ventures' own Managing Partner, Tim Guleri — alongside Kira Makagon, Chief Innovation Officer at RingCentral; Mar Hershenson, Managing Partner at Pear VC; Rob Theis, General Partner at World Innovation Lab; and Anand Chandrasekaran, Partner at General Catalyst — on the topic of starting and growing a company in today's business landscape.
Given the explosive growth of Generative AI this year, the panelists highlighted emerging trends they are witnessing in venture and shared advice for how founders can succeed in this evolving space.
Three important themes from the event:
Generative AI is Inciting Another "iPhone Moment"
VC Firms: Be Prepared for Hype Cycles and AI Washing
Founders: Find Your Problem, Not Your Product
Generative AI is Inciting Another "iPhone Moment"
AI is not new — but its power of generation definitely is. The world is undergoing another "iPhone moment," as Chandrasekaran called it, and entrepreneurs are only beginning to uncover the applications of GenAI in enterprise use cases.
"This is a time like we haven't seen for a while. It seems like businesses as we know [them] will evolve, whether it's automating back office processes or figuring out how to write better code," Makagon said. "And what we think about [at RingCentral] is how do we relegate the repetitive tasks to those generative technologies?"
Not only is GenAI advancing rapidly, but it has also become more accessible than ever before. The public now owns the blueprint for quickly building transformative software at the application layer; this lowers the barrier of creation significantly. According to Hershenson, the future lies with creative people who can innovate and solve problems in a non-linear fashion — as a result, VC firms will see a lot of new opportunities, but they must also tread carefully.
VC Firms: Be Prepared for Hype Cycles and AI Washing
The amount of money being invested into GenAI startups right now is unprecedented. This availability of relatively cheap capital, combined with the accessibility of core AI technologies, has caused the deal pace in the VC world to accelerate rapidly. It also means that more and more businesses are looking to implement these tools.
"There's a lot of GenAI washing of every deal that's going on," Guleri said. "I think we as VCs have to really sharpen our thinking on looking underneath the cover and seeing the real teams, the real tech, from the pretenders."
The other panelists agreed with him. Chandrasekaran pointed out that disruption cycles are so short now, it can feel like something his team invests in this week might be disrupted within the month, as opposed to a few years. According to Guleri, the excitement and frenzy surrounding GenAI has and will continue to bring "lots of confusion, lots of dollars deployed, lots of dollars wasted" in the short term. However, as an industry, we cannot underestimate the long-term impacts in this hype cycle.
"Ultimately, we get to the efficient frontier, where usage patterns and reference architectures are going to appear that will be the standard way to apply this technology to enterprise workflows or enterprise cost centers," he said. "We are trying to be very mindful about what those reference architectures need to look like and what is it that the best entrepreneurs are building, then looking for that in the companies that we invest in."
On the founder-side, entrepreneurs will need to also stand out in such a fast-paced, competitive landscape, but how?

Founders: Find Your Problem, Not Your Product
The challenge with operating in this super-efficient market is that no idea is unique. VC firms are thus looking at a variety of other factors when considering potential investments, including the founders' flexibility, their passion and hunger, and their vision for the market. The panelists also emphasized the importance of problem over product.
"Teams sometimes fall in love with what they're building and not the problem [they're solving]. I feel that that is the wrong founding team to invest into," Guleri said. "What we want to really know is have [they] done the hard work of talking to 50 customers, of synthesizing exactly the problem [they] are going after?"
And when founders have found their problem, they can then apply GenAI and derivative technologies to solve it — in fact, they need to.
"If you're a founder and you're starting a company today, you have to use some form of generative AI to have some sort of innovation and disrupt the incumbents," Hershenson said. "Be aware of this new technology that is out there. If you don't adopt it, you're going to be reinvented."
Even for verticals with low-growth margins, there is a space here for startups to break into with GenAI.
"I want entrepreneurs to get a lot of enthusiasm about the potential of transforming those verticals into exciting growth companies," Guleri said to conclude the panel discussion. "One of the things GenAI has the potential of doing is taking those dusty old sectors and making them quite sexy for forward-looking markets."
Watch the whole presentation here!