Portfolio Resources
Featured
Meet the CXO - Dr. Inhyok Cha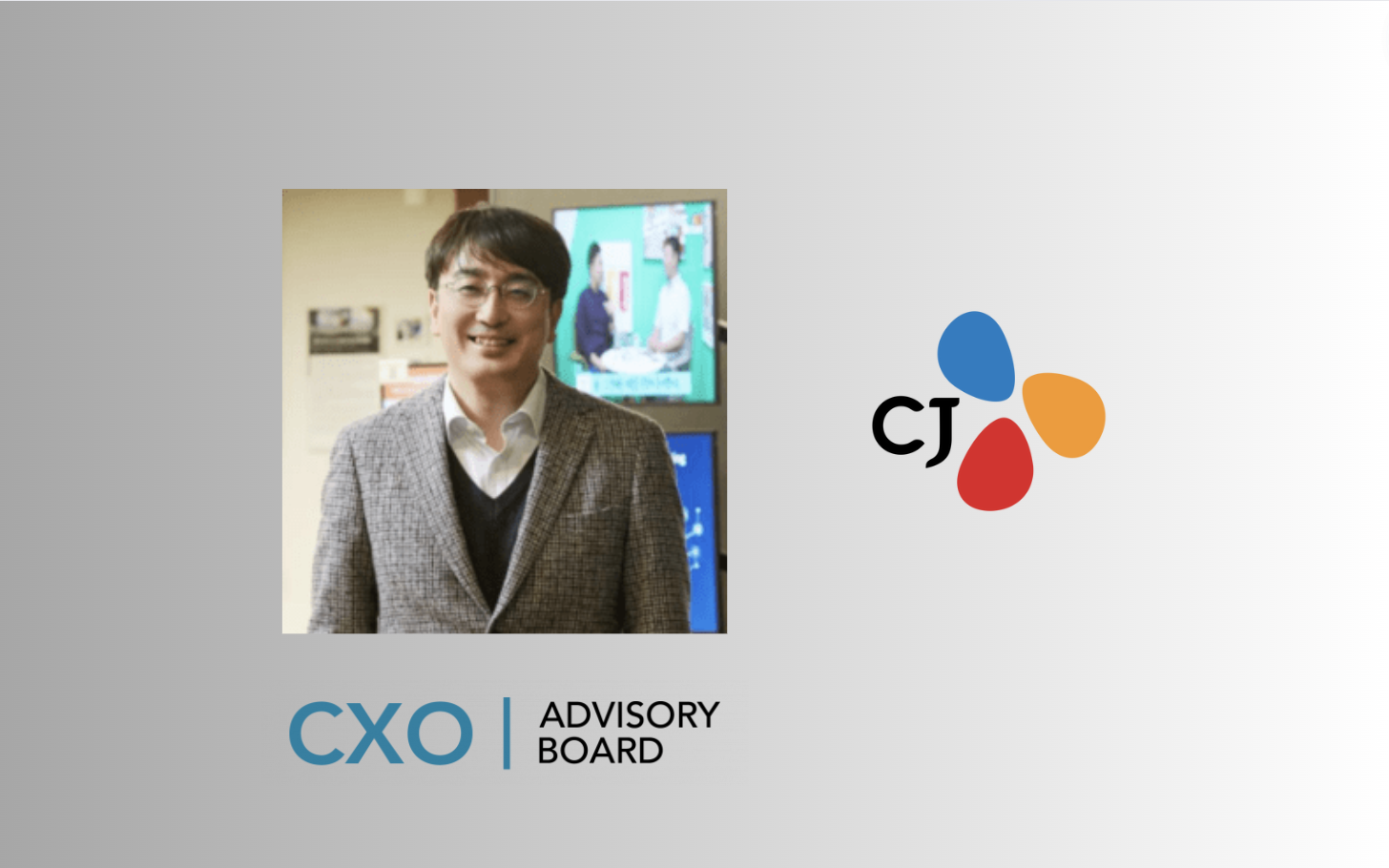 Dr. Inhyok Cha
Chief Digital Officer
CJ Group
Dr. Inhyok Cha is Group Chief Digital Officer (CDO) at CJ Group. In his role, Dr. Cha leads CJ group's strategies and executions of various digital transformation initiatives for improvements of existing businesses as well as creation of new businesses. Before he joined CJ Group, Dr. Cha was an EVP at SK Telecom, Korea's top wireless carrier, and headed various departments at Samsung, Lucent Technologies Bell Labs, and InterDigital, Inc. He also serves as a civilian advisor to various top-level government organizations including the Digital New Deal advisory board for the Presidential House, the Presidential Special Committee on Smart Cities, the Korean Ministry of Science and ICT (MSICT) 5G+ Strategy Committee, and the Space Industry Advisory Committee.
CJ Group is a major South Korean conglomerate based in Seoul. It comprises numerous businesses in various industries including food and food service, food biotechnology, entertainment and media, home shopping and logistics, and IT and digital services. CJ Group was originally the food-related branch of Samsung until it separated in the 1990s.
What is your focus at CJ Group?
My focus at CJ Group has been evolving and changing over the past two years. I started out by asking the executive team to create a new role - essentially a CEO role for CJ Group's IT arm - so we could more effectively drive digital transformation within the organization. My thinking was that I wouldn't be able to drive transformation as a corporate office provider. The senior executives agreed to establish the new role with the goal of advising CIOs and CTOs of various CJ Corp companies on digital transformation.
The initial expectation was that I would do some benchmarking of companies that were executing digital transformation successfully. Digital transformation is such an ill-defined term, so I first worked to define what it meant for CJ Corp.
Once we defined digital transformation internally, I looked around to see where our biggest gaps were. I saw that there were very limited data science capabilities within the group so my first focus was to tackle that. From there, we realized that there was a lack of resources for our technology teams so I created a program called "Business Problem Solutions Project" (BPS).
I focused on process transformation in the first year or two and then shifted my focus to research companies that had proven their ability to help transform enterprise processes for larger companies in the US. Now I have a staff of 6 people and we've executed 9 projects over the past 6 years. The team talks to companies and process owners within CJ Group to discover problems and then creates "Tiger Teams" to determine how to solve the problems. Each team spends 6 months on a given project.
Some of the projects the "Tiger Teams" discovered and completed include:
Optimization of futures purchasing of major grains from global markets, using AI-informed analytics from data including those from earth-observing low-earth-orbit satellites.
AI-based pricing optimization and automation for health and beauty products sold at H&B mobile commerce operation.
Generation of artificial virtual humans with a view to demonstrate potentials to augment or substitute for human influencers on social network video channels.
What was your journey to becoming a Chief Digital Officer?
I still feel like I'm becoming a Chief Digital Officer all the time! I have to constantly re-examine what I'm doing. One thing I'm learning more and more is that it's not just about technology. It's about finding partners - both internal and external - and finding ways to instill more trust than has been given.
But more on how I got here. I'm a techie, so I decided to major in Electronic Engineering studying signal processing and neural networks at National University. Then I went to Penn to get my PhD in nonlinear signal processing which was in the early days - before the 2nd winter of AI. After I did my PhD I couldn't actually put that on my resume and nobody was going to hire me for the work that I did! So I promoted myself as a communications systems person.
I wanted to get into the wireless mobile revolution and I became a systems engineer for Bell Labs which was competing with Nokia and Ericsson. We worked on 3G, and later 4G and Wifi - the newer digital wireless systems. I was a technical manager managing 15 people when Bell Systems collapsed and I lost my job.
I then joined InterDigital where I looked at patents and explored technical areas that would become successful 7 or 8 years into the future. We systematically found holes in the intellectual property landscapes and we would intentionally invent technologies that would fit some of those holes. Through that role I have 120 patents under my name. That was an exciting job because it gave me the practice and discipline to always look ahead. I learned that you also have to be very patient as your patented technology may not be used for 7-10 years.
I did my MBA while working for InterDigital and in 2011 I got a call from Samsung. I made the move to lead their algorithms and machine learning unit as well as business development for internal incubation. From there I joined SK Telecom as head of IoT business and then made the move to CJ Corp to work on Digital Transformation as well as discovery/seeding disruptive new digital businesses both internally and inorganically.
What are your top priorities right now?
Improving Process Automation - We are always trying to improve and streamline processes within the different groups and businesses at CJ Corp. An example of this is the procurement of grains. It's a huge expense and is also a relatively simple process that has not been disrupted or transformed. We are working with geo-location analytics companies to provide global forecasts of production and demand for grains to help estimate the price movement. Previously, $3B in spending on grains would depend solely on human past experience and future guesses. Now, we have helped CJ Corp companies work with technology companies to look at grains from the sky when forecasting and buying.
Establishing a 5th Pillar of the Business - CJ Group has 4 business pillars and has always wanted to establish a new pillar informed by Technology. To do this, we have been searching for new companies that CJ Corp might invest in, work with, and potentially acquire as a successful technology-enabled operation. This could start from a relationship with a startup(s) but will eventually become a long-standing, sizable business. To pioneer this effort, we opened a Silicon Valley post headed up by Archi Kong. We have been exploring, investigating, and investing in companies for this initiative. We work with venture firms like Sierra Ventures and so far we have invested in 10 companies in the US and Korea.
Explore Emerging Technologies - My group now has a mandate to work with emerging technologies that have never been utilized by the company. We're looking into NFTs, blockchain, and other Web3 technologies. The goal is to constantly disrupt our own business internally. Our objective is to source 50% of our IT services externally.
What advice would you give to a technology startup who is looking to work with you?
In general, if your startup is looking to work with large conglomerates like CJ Corp, Samsung, or Hyundai, I highly suggest attracting the attention of the investing organizations at the companies. Specifically with large Korean companies, if you're not capable of attracting, or are unwilling to take investment, then it might not be a fit. It's also important to note that Korean and US companies work very differently and the procedural, cultural, and language barriers could be very significant. I recommend having (or hiring) someone on your team who is able to converse in Korean fluently. This shows your commitment to partnering with the organization.
If you're interested in working with smaller technology startups in Korea, it's a different story. For the first time, a number of companies that were born in Korea have become very successful, even in the US tech markets. Some examples are SendBird and Noom Health. You might be able to penetrate the Korean market by working with them - by opening your APIs for example. I recommend looking for Korean tech companies that are scaling and working with them to gain exposure in the market.
What newsletter, podcast, or news outlet would you recommend to a fellow CXO or Entrepreneur?
This is a hard question - I can't name one as I subscribe to about 50! My take is that you probably don't want to depend on one source because everything is biased in some way. Try to find newsletters and podcasts that have opposing and balanced views. For example, if there is a podcast that is really positive on crypto, I try to find a podcast that says the opposite.
As a CXO, your resources - time and money - are limited. You need to be well-rounded and well-informed. Almost every CXO has to constantly interpret and redefine the priorities for their role so staying on top of the trends and being balanced is important. I recommend curating your news from diverse sources and also having someone on your team who is a good counterpoint and balance to you.
Anything else you want to share?
One thing I've learned throughout my career is that the digital transformation journey is mostly about finding people within organizations that are interested in transformation - including self reflection and transformation. People at the front have to be people who have intrinsic curiosity, are willing to look at what they are doing, and be willing to change.
Check out more CXO Insights.