Inside a Robotics Startup: JD Ambati of EverestLabs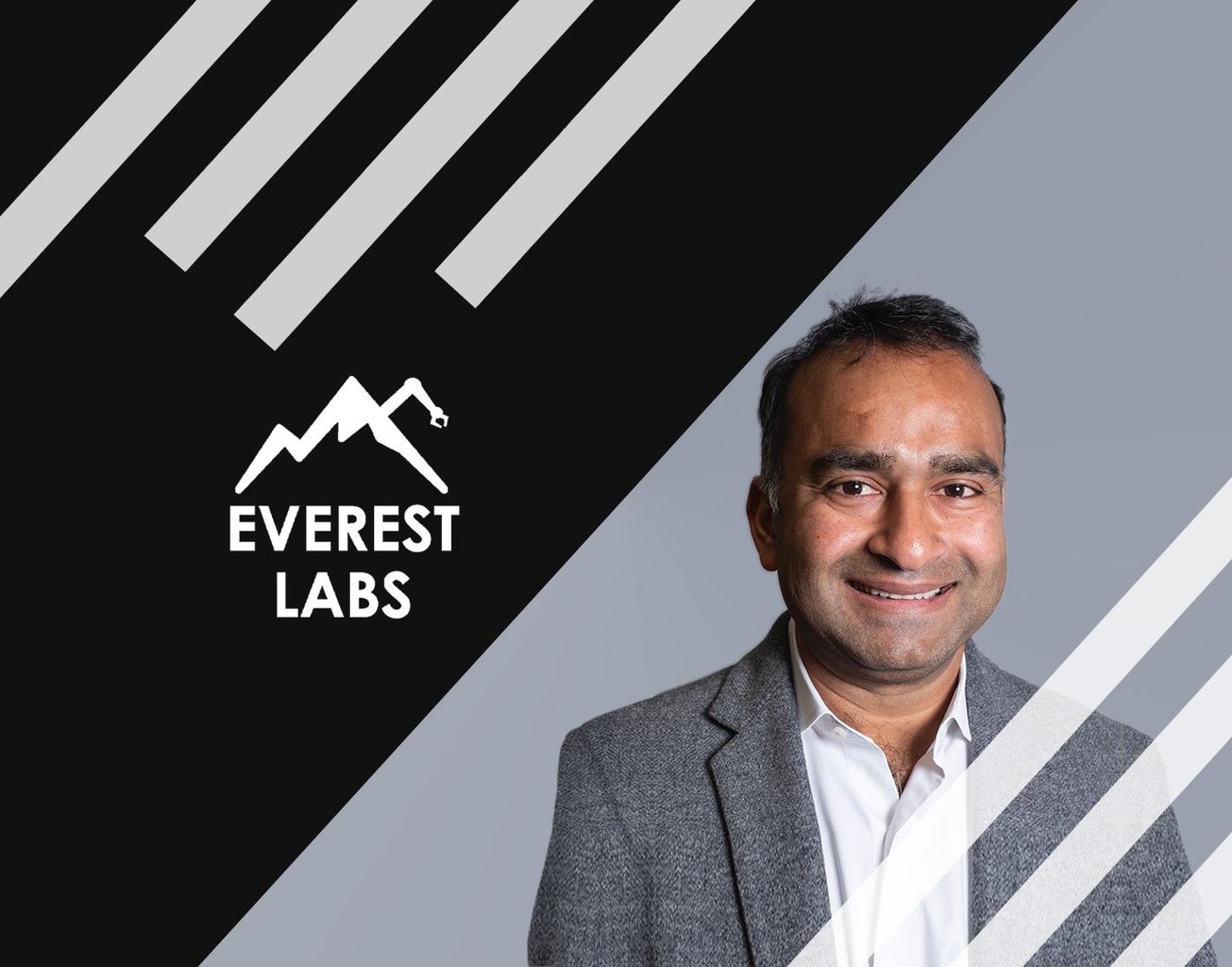 Robotics entrepreneur and Sierra Ventures portfolio company Founder JD Ambati caught up with us to talk about what it's like to build a Robotics startup. JD is the Founder of EverestLabs, an AI and Robotics company that is automating the recycling/waste management industry. JD is an entrepreneurial executive with over 20 years of experience building and scaling startups from infancy to successful exits. Prior to starting EverestLabs, JD held leadership roles in product development, sales, and strategy at RocketFuel (IPO), Fandom (acquired by TPG), Martini Media (acquired by Evolve Media), and 24/7 Real Media (acquired by WPP). JD has a Master's degree in Computer Science, with a focus on Artificial Intelligence, a Bachelor's in Chemical Engineering, and has been evangelizing the benefits of AI since 2000.Check out JD's take on what it's like to start and run a Robotics startup and his tips for entrepreneurs who are building a Robotics company.How did you decide to start a Robotics company?I decided to build a robotics company because:
The cost of computing has gone down enough to use robotics in complex and unsexy environments (like waste management) to deliver ROI quickly.
Robotics have not been deployed at scale in new verticals as very few entrepreneurs are thinking outside the box to simplify the deployment of robotics for novel use cases.
I chose to focus on the waste management sector when I realized how inefficient and outdated current recovery systems were. Humans are not designed for doing dirty jobs while standing 8-10 hours a day and sorting 30-60 items per minute in dusty and dangerous environments. I spent a lot of time with waste management companies asking questions and listening to their needs. It became clear to me that recycling plants worldwide need modern technologies to improve their operations and they are hungry for innovations that can help them recover and recycle more in a cost-efficient and easy-to-use manner. This led me to start building EverestLabs. Recycling plant operators are the unsung heroes of recycling. They are currently operating old technologies that are very inefficient for setting up recycling companies for success in the future. Smart machines, such as robots, are better suited for manual sorting jobs and they can scale quickly. I believe that existing human manual sorters can become the operators of a fleet of robots in the recycling plants so their time can be freed up to tackle other critical tasks. What is EverestLabs and what products and services do you provide? EverestLabs is advancing the recycling/waste management industry using AI and robotics. We have two distinct products:
BaseCamp - Business intelligence suite powered by AI
Summit - Automation/Robotics product
Here is a quick 2.5 minutes video about our solutions in action.
We deploy robots to perform sorting tasks on conveyor lines at scale. On average, we are installing 3-4 robots per customer plant. We take generic robots and adapt them for the waste management sector. Our business intelligence (BI) product connects the dots between material recovery facility (recycling plant) operators, consumers, and manufacturers. We give actionable insights to everyone in the ecosystem so that we can increase the recovery of recyclables and reuse them in manufacturing. We have deployed more vision and edge compute business intelligence (BI) systems on conveyor lines that process single stream recycling (residential/commercial), municipal solid waste, etc. than any other operator. What's your favorite part of working at a Robotics startup?I love that I can actually see, feel, and touch the progress we are making on a daily basis. Every day is different and rewarding as you navigate product, strategy, sales, customer success, and more. I love the fact that we as a team are collectively applying our experience and education to solve society's biggest problems that were previously "unsolvable" or "unloved".What's the hardest part about working at a Robotics startup?When you're a small team, it becomes even more important to understand what everyone's strengths and weaknesses are. This includes me as a CEO. Once you know what expertise and skillsets you're lacking and are aware of the gaps you need to fill you can set out to find solutions that will set your team up for success. We're always looking at this and making sure our small team is as powerful as we can be. In a typical software startup, you are only dealing with the software engineering dimension of the company. As a robotics company, you have to work with Software Engineers, including AI Engineers, Hardware Engineers, Design Engineers, and others. This lends to unique team dynamics that pure software companies don't experience.What challenges do you believe are unique to Robotics startups vs others?We have unique challenges that other tech startups don't generally need to think about - such as equipment financing for the customer or the company. This can be tricky to navigate as there are no formal financial benchmarks. This often makes it more challenging and more time-consuming to find and finalize the right partnerships. Getting pricing right is critical as robotics startups have to deal with costs and regulatory scenarios that pure-play software companies don't have to worry about.What advice would you give to other entrepreneurs working in the world of Robotics?Always remember that the value that an automation solution (example: robotics) brings to the problem (in our use case: dirty/dangerous sorting jobs) is directly empowering humans who previously had this job to perform higher-value jobs so that our society is advancing. Robotics and humans should work together to solve big problems versus advancing solutions for robots only or humans only. Finally, don't get carried away by solving "cute" problems that don't really need to be solved by robotics and AI! Focus on solving something that makes a real impact on the world.
Check out Sierra Ventures Managing Partner Ben Yu's blog post that details Why Sierra Ventures Invested in EverestLabs.
Learn more about EverestLabs.