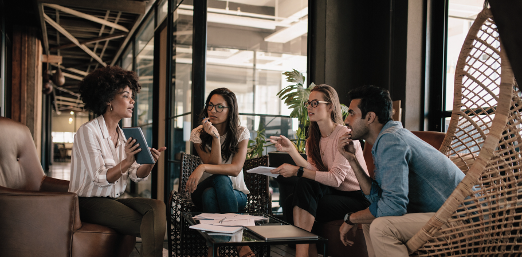 Startup Hiring Tips
Most startup business owners struggle when it comes to hiring. This time consuming task is often cited as the biggest challenge they face when working to grow their business in the early stages. Finding the best talent among a list of diverse candidates has only become more difficult in the last few years as the world grapples with a global pandemic and its impact on the workforce. As a result, hiring the right team often feels like a scary and overwhelming task.
To attract candidates for a startup business you need to master not only the art of identifying what makes a great candidate for a position and your company, but the art of:
Using job boards, including niche job boards
Using social media to attract talent
Crafting of job ads including accurate and enticing job descriptions and job ad copy
Interviewing
Along with learning to attract the ideal candidate, startup owners must learn how to eliminate the wrong person from a list of potential hires as well. This task is just as important as finding great candidates that will fit your company culture, and requires strong insights into what's driving job decisions for potential candidates. Hiring the wrong person can be extremely costly.
Improving Your Hiring Process
Recently, talent experts with backgrounds in recruiting, research, startups, and VC participated in a Hiring & Retaining Talent Workshop session for Sierra Ventures Portfolio Companies. They shared insights on:
Talent migration and location trends
How today's talent is thinking about their career
What to think about when determining role level and compensation
How to market to talent
What VCs are looking for from a talent perspective when raising your next round
This information is valuable for helping your startup hire strong job candidates in challenging times. Here is a recap of their advice and best practices for hiring and retaining talent at a startup.
Talent migration and trends in hiring, location strategy, and scaling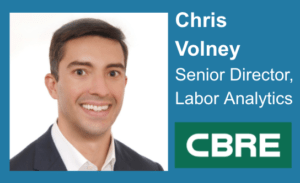 Companies are going hybrid. The growing consensus is that most companies will be operating under a hybrid model going forward - a blend between remote and office-based work. From a hiring standpoint, this will help companies maximize access to new talent, lower costs, and limit attrition risk. The risk profile is higher for tech companies going "remote-only" or returning to the traditional fully office-based model.
Location diversification is trending. Geographical diversification of workforces has been one of the biggest "mega-trends" during the pandemic and companies are using various approaches to source talent from new geographies.
Talent migration is not new. Migration during 2020 has not fundamentally altered the talent landscape across the US and has mostly been a continuation of pre-existing trends. The Bay Area continues to be one of the top net importers of young tech talent
Check out these pieces of content from CBRE for more insights:
"Tech Boom, Interrupted?" - a look at hiring and talent trends in the tech industry in 2020 and impacts on future location strategy
"Real Estate Strategy Reset" - 8 core truths guiding the future of work
"Workforce Sentiment Survey" - survey of 10,000+ client employees of CBRE regarding their experiences and expectations while working remotely in 2020
What Talent is looking for from a job in today's entrepreneurial world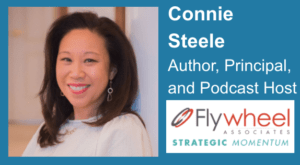 The future is fluid. We no longer live in a world that is siloed, sequential, rigid or conformist. It has shifted towards collaborative, non-linear, multidimensional, and is focused on individual agency.
Context switching is the new norm. Workers are now dynamically switching between different states in the work environment (tools, processes, location, time), life (role, goals, mindset), and even identity (gender, race).
The shift to "and". Convergence is happening where optionality and possibility have enabled an AND not OR situation. For example: work and life, personal and professional, purpose and profit. This shift is being driven by technology.
From employee to human. What the workforce wants – to be better, do better, and ultimately find the right balance that reflects their whole selves. They are testing, learning, and iterating in their own life to find the right fit and to deliver impact. This usually involves parallel-pathing multiple endeavors.
A fluid individual = fluid workforce → A fluid organization. It's about continuously improving together with employees to achieve mutual goals. This requires a shift in strategic planning from sequential and fixed to dynamic and fluid, particularly with respect to your people.
Some resources to check out:
The Fluid Organization - Iteration and Evolution to Achieve Organization-People Fit
Leveling, compensation, and when to engage a recruiter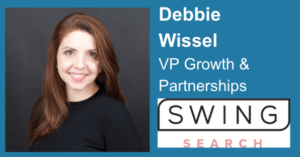 As a Founder & CEO, you are always recruiting; recruiting customers, recruiting investors, and recruiting top talent. You may want to consider working with a recruiter when they will be able to save you time, increase your velocity of hiring, teach you about the market or a role you don't understand, and expand your network of and access to top talent. When choosing a recruiter, you should feel inspired by how they pitch your business.
Whether working with a recruiting agency or not, hiring is all about process. It's important to remember that it's a candidate's market. You will win or lose talent based on their candidate experience (not just the offer). Alignment, Calibration, and Market Mapping are the first three key steps.
Alignment: Define who will be on the hiring team and who the key decision-makers are for the role (they should be one in the same). Together, get crystal clear on what success looks like for this role. For early-stage companies, we recommend reframing the job description so you are focused on what you want this person to achieve in his/her first 12-18 months. This will also help clarify the leveling of the role (i.e. Director vs 'Head of' vs VP).
Calibration: Together as a hiring team, find a few ideal candidates on LinkedIn and discuss what you like about their background and experience that makes them a good fit for the role. Inversely, find a few candidates that may not be a good fit and discuss why not.
Market Mapping: This is where the hunt begins! Based on your goals, your customers, and your stage of growth, what companies are developing the talent you are looking for?
For questions on early-stage hiring, leveling, and compensation, please reach out to debbie@swingsearch.com and follow SwingSearch on LinkedIn.
CEO engagement in VP-level recruiting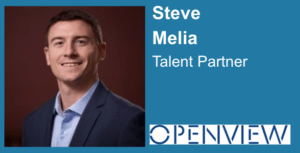 Balance inbound interest with strategic outbound recruiting. Postings can be your best friend and your biggest distraction. According to the Harvard Business Review, the majority of people who accepted new jobs last year weren't actually looking for one. It's always good to post the job on Linkedin and your website, but don't solely rely on inbound applications. It's easy to sift through 200 applications and pick out your top five, but realistically only 10–20% of all inbound applications will be qualified for the role. Develop a solid outbound recruiting strategy in addition to your inbound activities.
Identify your target ecosystem and get mapping. It's important to know the other players in your space and adjacent spaces. You can run through the same steps as a search firm by identifying 20–40 companies in your target ecosystem and searching for the relevant leaders. Ideally, this will yield 40+ target candidates to start recruiting. There are plenty of great resources out there to map your ecosystem. OpenView is all about product-led growth (PLG), so we know the players. Other resources like Lumascape, Bessemer Cloud 100, and CB Insights will point you in the right direction as well.
Put ego aside and sell the opportunity. We get it: Your company is your baby. But you must realize it's just another company to a prospective candidate. It's in your hands to sell the dream and explain why this is an amazing opportunity. Set up a video call and learn more about the candidate as a person - their career path, timing, and what will get them excited about their next move. Avoid the urge to ask them a million interview questions for the role. There will be plenty of time for assessing later in your process.
Related: For tips on hiring your first Head of Engineering check out more tips here.
How to market to talent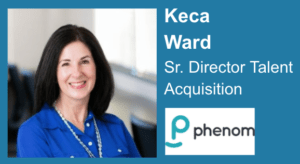 The days of "post and pray" are over. That approach is not effective and today we must think about the end-user. There needs to be more of a focus on the experience a candidate has as they move through the hiring journey within your organization.
Some things to keep in mind:
It begins at the Career site. Ensure that your site is optimized for candidates to find the information they need - about the company, the role, the team. You should also be optimizing to track every candidate that comes to your site, even if they don't apply.
Personalize everything. As your relationship with candidates continues through outreach, you must hyper-personalize your messaging. Focus on getting the right information and data in your CRM so you can automate while maintaining a personalized approach, especially for mass campaigns.
Go beyond email. BOTs, SMS (texting), and any automation tools for productivity are keys to success. Think about where your talent is most often and meet them there.
Talent Acquisition Themes for 2010: Video, AI, Lifecycle Automation, Self-Service, Diversity and Equity.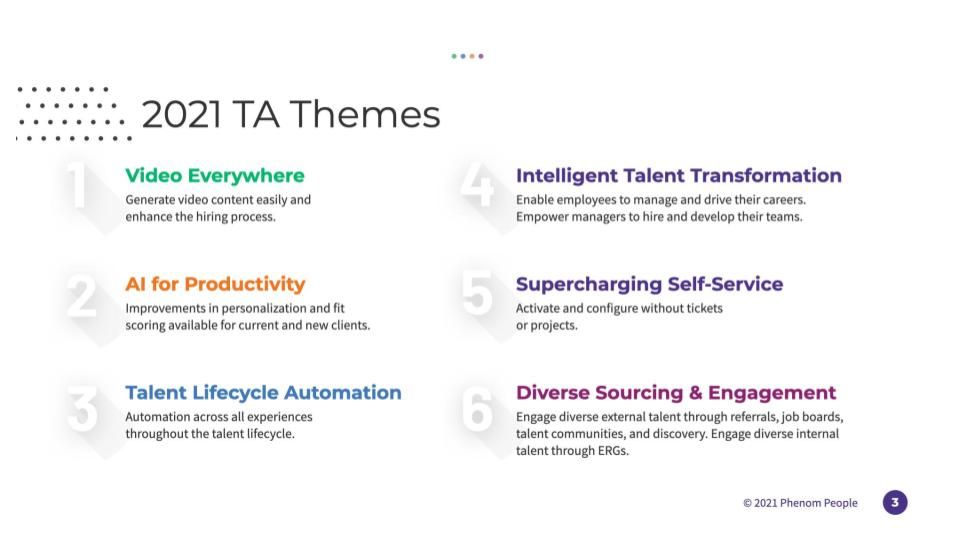 Bonus Tip! How Executive Assistants or Chief of Staffs Enhance Organizations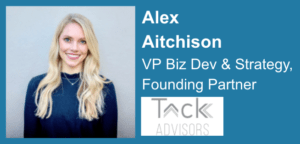 The role of Executive Assistant or Chief of Staff often gets overlooked in hiring roadmaps. A top-level Executive Assistant has the potential to become an extension of an Executive, acts as a business partner, and identifies opportunities and optimizes towards greater efficiencies for the organization. When executed and supported correctly, these roles become force multipliers for startups and executives.
The right hire:
Is a strategic business partner that has a "make it happen" mentality.
Can give you hours back in the day, allowing you to focus on broader goals and organizational needs.
Drives business forward through influence and engagement and acts as an invaluable "culture warrior".
Makes order out of chaos to simplify life for you and your team members.
When you're ready to pull the trigger on making an EA / Chief of Staff hire you'll want to think about a few things:
Keep the hiring process as tight as possible. Great EAs/Chiefs of Staff are in high demand and you are often competing for talent. A drawn-out hiring process without direction and discipline may result in ideal candidates slipping through the cracks. Part of this includes determining the salary range you can commit to before you start interviewing and being aware of how it compares to your competitors and the overall market. Planning ahead will save you time in the search and will show candidates that you are prepared and informed.
Be clear on what is needed to achieve success. Screening for a skillset is important, but skillset does not determine success. During the interview process, make sure to communicate clearly and often what is expected in order for the new hire to grow and succeed in their role and in the organization as a whole.
Evaluate connection and communication style. Connection and ease of communication are both key to building a trusting partnership, particularly in the EA/Chief of Staff role.
Plan for the future. Once you've hired your EA/Chief of Staff, you don't want to lose them! Develop a curated onboarding program and communicate set expectations starting from day one. This creates accountability for the new hire and yourself. Having a roadmap for investing in your new hire's growth and development in the form of ongoing coaching and training also increases long-term retention.
To learn more about the impact of an EA / Chief of Staff, check out Tack Advisor's complimentary webinar series.
Looking to join a fast-growing startup? Check out the job openings at our Portfolio Companies.
Check out our Diversity, Equity & Inclusion Tips for Startups.
Watch the Video of the Hiring & Retaining Talent Workshop session.