Fabric Commerce – Why Sierra Ventures Invested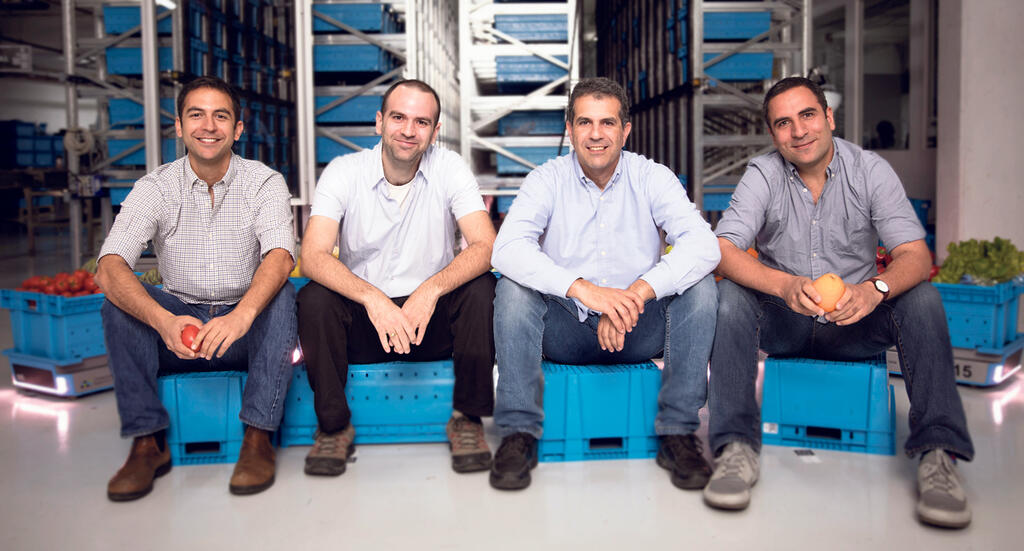 Today is an exciting day for Fabric Commerce!
The three-year-old, Seattle-based company that was Seed funded with $9.5M by Alex Bard at Redpoint and me, Tim Guleri, at Sierra Ventures, announced their $43M Series A. The round was led by Scott Beechuk from Norwest Venture Partners (NVP). I have a long history and association with NVP as they were an early investor in Octane Software, where I was CEO/ Founder prior to joining Sierra Ventures.
Scott represents the next generation of leadership at NVP and has the same NVP ethos of intellect, energy, ethics, and hustle. I'm excited to be working with him. Welcome, Scott!
Fabric is a cloud-native, headless commerce platform that aims to modernize the merchandising, marketing, and commerce operations of mid-market companies and large enterprises globally. The market is global and massive and they are going for the brass ring! On the eve of this financing announcement, I was reflecting on the path Fabric took to get to this important milestone. There is no straight line to success, but if one keeps focusing on the "True North", which is the vision that drives a company, good things will happen.
Fabric has embraced the power of the "True North" and has been putting one foot in front of the other and making forward progress. This blog catalogs that early journey.
On the hunt for an eCommerce infrastructure company
Global eCommerce is a large and increasingly important market, currently at $3.9 Trillion with no end to growth. I love investing in large markets - big companies are built in big markets. I had been on the hunt for an eCommerce infrastructure investment since 2019, but had not found the right one to invest in.
When talking with CXOs on our CXO Advisory Board, a common theme emerged: D2C and B2B brands are struggling to grow in the age of Amazon because their commerce platforms are not designed for speed or agility. These outdated systems created an operational nightmare, requiring excessive time and money for retailers to deliver great customer experiences.
In the mid-market, eCommerce innovation has slowed down. Innovators have been acquired by Salesforce, SAP, IBM and there has been no fresh, modular, cloud-first thinking in this space. Meanwhile, the largest retailers continued to invest in their own proprietary systems, widening their advantage in data, speed, pricing, and convenience. In 2020, the pandemic further raised the stakes. Many brands could not keep up with this sudden surge; they were being constrained by their commerce technology infrastructure. 2020 became a defining year for the big switch from old architecture to new, modern approaches, as not doing so would surely mean going out of business. With all this data, in early 2020, we accelerated our search for a target investment.
Venture Capital is a "play it forward" business
At Sierra Ventures, one of our core tenets as a firm is to "play it forward". We meet amazing executives and founders and authentically try to help. This principle has led to great long-term relationships, advice sharing, and, most importantly, friendships. The Fabric investment was a product of one such friendship: Faisal Masud, who is now CEO of Fabric.I met Faisal in 2011 at a Customer Advisory meeting for an eCommerce personalization company I had invested in called RUNA. RUNA was working with eBay as a design partner - they were going to power eBay Shipping - and that relationship was sponsored by Faisal, who at that time ran Global Shipping at eBay. Over the next decade, Faisal and I became great friends. I sought out his advice on eCommerce related investments and was impressed by the depth of his knowledge, the precision of his analysis, and his contacts in the industry. I watched with excitement as Faisal's career went into overdrive, working and leading some of the most iconic companies in technology and eCommerce: AWS, eBay, Groupon, Staples, and Google. All along, I used to tease him to "get a real job" - build a multi-billion dollar eCommerce company from the ground up as CEO where he and I could work together.
"I'll do it if you do it"
In early 2020, Faisal introduced me to Fabric, a company he was advising. The co-founders of Fabric had worked for Faisal at Staples and had left to build a "headless" (separating the front-end design from the back-end infrastructure) eCommerce platform. Its modular API-first platform enabled brands to utilize tools that address their specific needs rather than re-platforming. I was impressed by the thoughtful approach the founders had taken and the progress they had made with the initial Seed Round they had raised from Alex at Redpoint. However, like most early companies, there were growing pains. Engineering and delivery teams were stretched, and customers wanted more while the pipeline was exploding. Through the back and forth on assessing the opportunity with Alex, Faisal, the founders, and me, it was clear: the opportunity was massive, and this was the team/company that could make it happen. All it needed was leadership, capital, guidance, and execution. I got to know Alex at Redpoint through this process as well, and I was impressed. His investment thesis, vision, and resolve were key to the company getting off the ground in the first place. He's deeply committed to his companies, a "no BS" straight shooter, always available, a great guide, and very strategic. My kind of co-investor! This was the perfect opportunity for Faisal to lead. On one Zoom call (of many), we all looked at each other, joined virtual hands, and committed: "I'll do it if you do it". Sierra joined Fabric's Seed Round the next week, and Faisal became CEO. It was late summer 2020.
Fabric turns on the "afterburners"
As I look at the last 6 months, it's been nothing short of amazing. Faisal put the company in overdrive: recruiting great executives, streamlining departments, and hiring "bar raisers" from Amazon, Google, and other next-generation companies. The company also has an opinion on where the market needs to go and is not shy to share it. Content marketing has driven the conversation about the future of eCommerce, my favorite being Coffee and Commerce. Ryan Bartley, who co-founded the company and is one of the most customer-driven and knowledgeable eCommerce people was a great partner to Faisal. Impressively, with only one salesperson, Ryan, and Faisal, they closed 12 new customers in 6 months, increasing ARR 500% YoY.
With the foundation in place, it was clear that now was the time to lean into the opportunity. Scott at Norwest Venture Partners approached us about leading a Series A in November 2020. There was instant chemistry between Faisal and Scott. Scott was adding to the pipeline because of his deep industry contacts faster than Faisal could manage! Alex and I knew and respected Scott and Norwest, and the round came together quickly.I can't wait to see where Fabric will go from here. We have a phenomenal market opportunity; we have a great set of customers, we have capital. But most importantly, we have the best eCommerce team that one can dream of standing up. Thanks for allowing me to be part of the journey Ryan. Alex and Scott looking forward to some amazing Board of Director meetings and discussions. And Faisal, thanks for taking the leap and "for getting a real job".It will be a fun ride!