Effective Analyst Relations for Startups - 10 Top Principles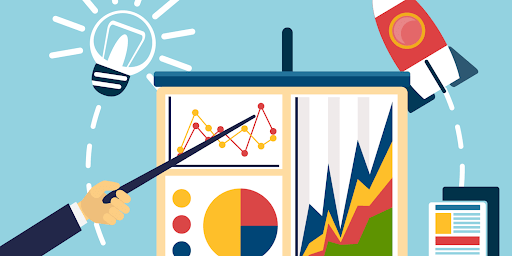 As an early-stage startup, it is essential to find ways to accelerate your visibility within your sector to reach potential customers. An often overlooked method that presents "growth hacking"-like benefits is Analyst Relations (AR).
Analyst Relations is the practice of engaging with independent third party technology research and advisory firms to communicate your company's strategy and vision.
Developing a sound AR strategy for your company can provide trusted third party validation of your product and broader awareness among your target customers.Some of the well-known technology research and advisory firms include Gartner, Forrester, IDC, and 451 Research Group. Each firm employs analysts that are focused on specific technology sectors. Their goal is to provide their end-user, key technology decision-makers at mid to large enterprises across the globe, with the best vendor selection guidance and market data. They also help technology providers better craft their positioning and messaging in a way that resonates with technology buyers.Analyst Relations can be difficult to navigate if you're not familiar with the landscape. That's why we've put together 10 principles every early-stage startup can follow to make the process easier and more effective. 10 Principles for Effective Analyst Relations
It's Never Too Early to Start!
Set The Right Expectations.
Find the Right Research Firm and Analyst(s).
How You First Engage Matters.
Determine Who Should Manage Your Analyst Relations.
Nail the Vendor Briefing.
Focus On Customer Stories and References.
Build Relationships and Be Authentic.
AR Is Not PR.
Leverage Your Sierra Ventures Resources.
Principle #1: It's Never Too Early to Start! One common mistake is being too deliberate when deciding the "right time" to start engaging with firms and analysts. It can never hurt to get an early start on navigating how your company fits into a firm's industry coverage, even if your company is in "stealth".Analysts are aware that it takes time to build a legitimate company. Don't worry if your product/strategy/website/collateral are not fully ready. Many analysts enjoy helping early-stage companies find their bearings and can actually help inform messaging and materials that can be helpful for the sales and marketing process.It's also important to remember that if a trusted analyst is already talking to your competitors but does not know about you yet, that this can be worse than having an initial analyst dialogue.Principle #2: Set The Right Expectations. It is important to know what short-term goals are realistic for your early-stage company when it comes to Analyst Relations. The "holy grail" is to create your own category and/or be included in key research notes like Gartner Magic Quadrants and Forrester Wave - which are the de facto critical tools for use by enterprise technology purchasers. However, these research notes have key inclusion criteria that are often unattainable for most early-stage companies. One conversation with an analyst will not be enough to get listed. It is best to have a strategy of tiered goals with a longer-term timeline.Another common mistake is centering the value of engagement around research inclusion in the first place. This should not be the initial foundational goal for startups. Most of the value for technology buyers that engage with research firms comes from analyst calls/briefings in which they get to spend 30-60 minutes talking with the analysts about new technologies. This is a great opportunity for you to be mentioned up in key conversations outside of published research. That being said, popular research methodologies that early-stage companies could be included in because there is limited inclusion criteria are: Gartner:
Cool Vendors (released twice a year, usually from April - June and August - October)
Hype Cycles (released once a year from June - November)
Innovation Insight
Forrester:
Principle #3: Find the Right Research Firm and Analyst(s). There are a variety of Research Firms to choose from. Some firms are large and have hundreds of analysts. Some are smaller or "up and coming". Others are focused on a very specific technology sector (eg. data, security, martech) or geographic region. Before engaging with a firm, you should do your research to figure out:
Which firm is the right fit for what you're trying to do?
Which analyst(s) at the firm cover your sector(s)?
Below are a few good articles that cover many of the research firms and their expertise and focus:
When it comes to finding the right Analyst, most firms have Analyst Directories that are segmented by industry coverage. When searching on Google, Bing, etc., type in:
"[Firm Name]" and "Analyst Directory"
Other tips for finding an Analyst:
Search for both the broad category you fit into AND your specific sector or category.
Find the research articles have been written about your sector. The actual article might be behind a paywall, but you will often be able to view a synopsis and discover the name of the Analyst(s) that authored the document.
Search the Firm Name and the name of the closest competitor(s) in your space. Whichever Analyst is writing about your competitor(s) is likely the most relevant for your company as well.
Note: Do NOT spend too much time searching for the "perfect Analyst". If you're having trouble finding the right fit, the Firm will help you with Analyst alignment after your request to engage.Principle #4: How You First Engage Matters.Once you have honed in on the right Firm and Analyst to connect with, submit a request for a Vendor Briefing.Links to Vendor Briefing Submissions:
After you submit your request, the Firm's Research/Analyst Engagement team will reach out with availability for the Analyst(s) that have agreed to take an initial conversation. It may take 1-2 weeks to receive a response and the Analyst(s) may not have availability for another few weeks after that - the good Analysts are busy. Do NOT see this as a sign of lack of interest. Analyst calendars book up fast. If you need to have a conversation earlier than they are available, it never hurts to ask if the Analyst can be flexible on moving the discussion up, but it is not guaranteed. It's important to note that all non-client engagement requests will be handled via New Business Development Representatives (BDR). It is advised to build a good relationship with the BDR and set clear expectations around the realistic possibility and timeline for becoming a client. Attending online or in-person conferences the Research Firm(s) put on throughout the year is another way to see how well the firm is covering your sector without committing to a long-term subscription and is a great opportunity to meet Analysts, current/potential customers, and other vendors.Principle #5: Determine Who Should Manage Your Analyst Relations. Early-stage companies often do not have the luxury of having someone dedicated to managing AR full-time like larger technology companies do. This is why we recommend that early-stage companies take a "team effort" approach to AR. Your CMO or Head of Marketing is a good person to lead the charge on making sure everything is on track with AR and the CEO and other key co-founders (CTO, COO, etc) should be heavily involved. Initial conversations and critical inflections points are especially important times for the Founding team members to be involved. If you do not yet have a CMO or Head of Marketing, the (Co-)Founder(s) should manage AR until one is hired. Principle #6: Nail the Vendor Briefing. It's important to make a good first impression on your initial Vendor Briefing call with an Analyst. We recommend reviewing the articles below that were written by Gartner and Forrester Analysts for how to best execute your Vendor Briefing.
Briefings are usually one hour. Make sure you:
Plan accordingly and rehearse the meeting beforehand to stay within the time allotted. A long-winded, albeit passionate founder, is problematic.
Pause throughout the call and leave additional time at the end for questions.
Use demos to bring the product and customer use cases to light.
Gartner recommends including the following in your presentation slide deck:
It's important to note the difference between Vendor Briefings and Analyst Briefings:
Vendor Briefings - You do not need to be a client of the Firm to request a Vendor Briefing. These meetings are usually 1-hour and center around the company sharing their vision, go-to-market strategy, and/or product differentiation with an Analyst. The format of the meeting is supposed to be one-way in nature rather than an interactive discussion. Analysts approve Vendor Briefing requests at their own discretion.
Analyst Briefings - These are interactive, usually 30-minute, discussions with Analysts reserved for clients of the Research Firm. These meetings center around the clients' top questions and priorities and can include feedback on marketing/sales collateral, product pricing, and more. This conversation format is two-way in nature with the Analyst being very interactive. The Analyst will more often than not accept the call request given it's a client interaction.
Principle #7: Focus On Customer Stories and References.Customer stories and references should be routinely baked into your AR strategy. Make sure to have good and succinct customer stories and/or use cases within any presentation you give to an Analyst. It helps cut through the jargon and allows Analysts to visualize how your product is actually implemented and used.Another piece that is becoming more vital is peer review - crowdsourced reviews of your product. We see this being a big focus area with the rise of technology peer review platforms like G2 and Capterra, as well as firms like Gartner adding in features to their platform like Peer Insights. Think of peer reviews almost like Amazon Reviews or Yelp Comments. Reviews help with the technology buyer's vetting process and are also a good marketing and branding opportunity. Encourage your top clients to go on peer review platforms and leave a review of your product so you can include them in your conversations with Analysts.Principle #8: Build Relationships and Be Authentic.Remember that analysts are people too. Like any relationship, it takes time to earn trust. Some things to keep in mind when building a relationship with Analysts:
Don't be guarded. It's ok to not have the answers. Analysts will understand, sympathize, and oftentimes, ask interesting questions or provide insightful comments about things that they are seeing in your space. Be authentic and forthcoming to build a rapport and gain insights.
Get Analysts involved. Ask questions and take their advice when relevant. When you implement their suggestions, share back to them how their advice added value.
Be smart with your influencing approach. Do not ask questions like, "How do we get into the next Magic Quadrant?" or, "How is it possible you're not already covering our category?". These will more likely turn off the analyst. Focus more on implicitly influencing them on why your company and/or space is worth covering in more depth.
Know your audience. Each Analyst has their own personality. Some will come off as warm and inviting while others will seem more rigid and tough to impress. Whatever the case, make sure you get a feel for how the Analysts like to work and work with them on their level.
Principle #9: AR Is Not PR. A common mistake is bundling AR and PR together. They are not the same thing. AR is a "two-way street" and should be treated as such. There are many things you often share in conversations with Analysts that would not make sense to share in broader/public PR messaging. Analysts have direct contact with potential customers so they can share their firsthand understanding of how you can solve a customer's specific challenges and where you fit into the overall market landscape. It makes sense to have an ongoing dialogue with Analysts so you can ensure they are up to date on the value your product offers for their customers.PR is used for generating broad awareness and is often more of a "one-way street". PR utilizes carefully crafted messaging that is distributed to channels like newswires, reporters, and targeted news outlets. This messaging is predetermined, often approved in advance, and is usually sent out on a one-time basis. Once the message is out, there's not much updating it and refining it. Given the wide reach, you'll often want to curate your messaging to appeal to a broader audience than just your potential customers. PR messaging may be geared more towards attracting talent, investment, and overall awareness of the product and company.That being said, placement in various firm Research Guides can help garner awareness and be a good foundation for PR campaigns and initiatives, but they are not in themselves PR.Principle #10: Leverage Your Sierra Ventures Resources! I (Brendon) worked at Gartner for four years before joining Sierra Ventures. I've gotten to see both sides of the table and enjoy helping both early and later stage companies navigate Analyst Relations. I serve as a resource for our Portfolio Companies, helping with finding the best Analysts to engage with based on market focus and AR goals. Feel free to contact me at brendon@sierraventures.com if you have any questions about your AR strategy.
Read more Entrepreneur Tips from the Sierra Ventures Team.
Resources: