News
Investment Thesis
Featured
DeepHow - Why Sierra Ventures Invested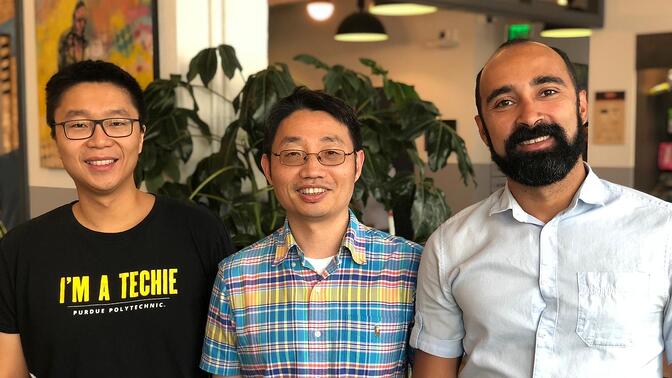 We're excited to announce Sierra Ventures' lead investment in DeepHow's $9M Pre-Series A Round. DeepHow has developed an AI-powered knowledge capture platform to bridge the skills gap in the manufacturing and service industries. Today, knowledge capture and transfer solutions serving the manufacturing and service industries include antiquated solutions like training manuals, classroom instruction, and job shadowing. These solutions are inadequate as they're often not scalable, nor can they accurately capture and transfer knowledge in a fast and efficient manner. With DeepHow's solution, users are able to simply record a workflow with a phone or tablet. The AI workflow indexer then annotates the steps and stores the workflow in a library that users can easily access. This solution is easily deployable across customers and sites, with thousands of global users currently on the platform.https://vimeo.com/589022742DeepHow was founded by a highly technical team who met while working at Siemens Corporate Research. DeepHow's co-founder and CEO, Sam Zheng, was previously a senior key expert in R&D at Siemens and joined the company after completing his PhD in Human Factors, Engineering Psychology at the University of Illinois at Urbana-Champaign. Sam's background in human factors research uniquely suited him to co-found DeepHow, as seamless knowledge capture and transfer is key to DeepHow's adoption within large manufacturers such as ABInBev, SAIC Motors, Siemens, and Stanley Black and Decker.Patrik Matos, co-founder and CPO, led a number of highly successful projects as a senior design lead within Siemens Corporate Research, where his projects won multiple reputable awards including the Red Dot, IF, and German Design Awards. DeepHow's third co-founder and chief engineer, Wei-Liang Kao, completed his PhD in Computer Information and Technology from Purdue University. As a graduate researcher at Purdue, Wei-Liang designed and evaluated a wearable technology using biomedical sensing for individuals with learning disabilities, receiving the Grand Prize from IBM's Big Data for Social Good Challenge. We're thrilled to join the DeepHow journey not only because of the world-class team but also due to the company's ability to quickly deploy their solution across customer sites. DeepHow is seeing strong market tailwinds due to the rapid changes in technology, an aging workforce, and the shortage of skilled workers in the global manufacturing and service industries. In the US alone there are over 12.3M manufacturing workers with 8.1M in Germany and the UK and 112M in China. With an aging workforce, and the younger generation preferring to learn from videos over manuals, DeepHow's solution is addressing a real need in a massive market. We're excited to join existing investors Siemens and Foothill Ventures in addition to new investors Qualcomm Ventures and Osage Partners as part of this seed financing. We look forward to partnering with DeepHow as they develop the leading knowledge capture and training platform for the manufacturing and service industries.
Check out our other New Investments.
See the other companies in the Sierra Ventures Portfolio.