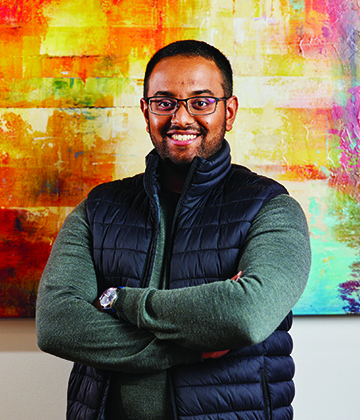 Vignesh Ravikumar
PARTNER
Vignesh Ravikumar joined Sierra Ventures in 2013 and focuses on investments in Enterprise SaaS, Vertical SaaS, and Digital Health/Healthcare IT. Vignesh has a background in M&A transactions for enterprise software companies, having worked at AGC Partners, a Boston-based investment bank. Vignesh holds a BS in Management Science (cum laude) and a Minor in Math from UC San Diego. Outside of work, he is an avid golfer and a big Golden State Warriors fan. Go Dubs!
Insights from Vignesh
What are the top three things you think about when looking at a potential investment?
As early-stage investors, we're looking to find companies that have reached or can reach product-market fit. We're looking to find founders who have a unique insight into their market that gives them an unfair advantage to find product-market fit quickly.
We look for founders that have tenacity and attention to detail. Great startups are founded by exceptional founders so we pay very close attention to that.
We try to look beyond the numbers. Early-stage companies are all about building products that customers love to use so we want to invest in companies that have some early indicators that customers love the product and the pain point the company is solving is repeatable.
What advice do you have for founders?
Be open-minded with customer discovery and ask the right questions. Customer feedback is extremely useful as a tool to help define product and Go-To-Market (GTM) strategy.
If you had to recommend one book to an entrepreneur, what would it be?
Start With Why by Simon Sinek. Storytelling is one of the most critical skills that entrepreneurs need to have. Storytelling is important when speaking to customers, employees, investors, and potential hires. Start With Why serves as a good reminder and tool for why and how to tell a story. He has a great TED Talk on the subject as well.
What is your best advice or "life-hack"?
Always be willing to meet people. You never know who you'll speak to and form a connection with.
Select Recent Investments
Outcomes4Me
Decoded Health
Lemonaid Health*