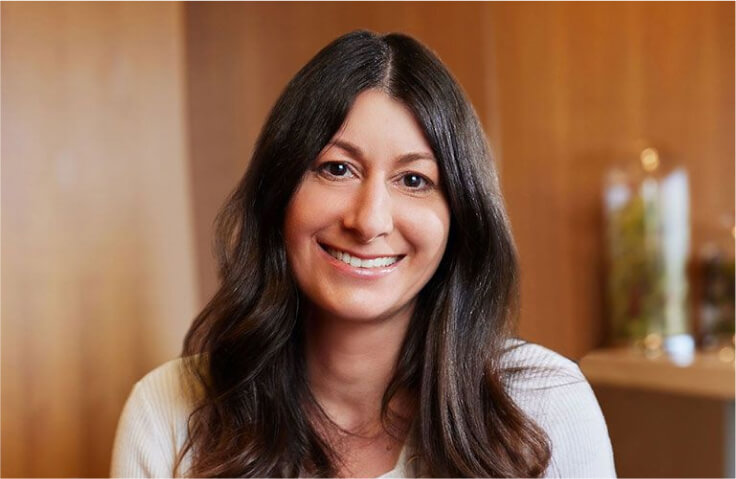 Sarah Recinos
OFFICE MANAGER & EXECUTIVE ASSISTANT
Sarah Recinos joined Sierra Ventures in 2004 and is responsible for the day to day office operations of the firm. She partners with HR as the benefits and payroll manager and oversees accounts payable and the Front Office Coordinator. Sarah also provides executive support for one of Sierra Ventures' Managing Directors and the Operating Partner. Sarah has a background as an Administrative Assistant and Receptionist at Linden Research (the producer of Second Life) where she provided support to the marketing and finance departments. Sarah holds a BS in Biology from Stephens College and a Certificate of Human Resource Management from Keller Graduate School. In her personal time, Sarah travels with friends & family.
Areas of Expertise
Investor Relations
Corporate Finance & Accounting Practices
Process Improvement
Mergers and Acquisitions
Contract Negotiation & Strategic Planning
International Operations
Change Management
Strategic Partnerships
Insights from Sarah
What administrative tips or resources would you recommend for startup teams?
Look at history.

If you are undertaking a new job, responsibility, or task (or hiring someone who will be), look at how it has been done in the past. Evaluate what changes need to be addressed going forward and determine if the way it has been done is the right way to proceed.

Document your steps.

As you build processes, keep a running recap of what you do along the way so someone else can refer to your history next time. Encourage everyone on your team to do this as a best practice as well. It helps keep things organized and makes knowledge transfer easier.
If you had to recommend one book to an entrepreneur what would it be?
I read to relax and learn about another era in history or a viewpoint different from my own. My recommendation would be to find a new genre that speaks to you personally and allow yourself opportunities to explore it. Doing this allows you to get into a completely different mindset and open up your worldview as opposed to only reading things that deal with your work or existing personal interests.
What is your best "life-hack"?
First thing in the morning I like to skim over new unread emails. Doing this helps me prepare for the day ahead by using the time in the morning to prioritize – and sometimes reorganize – what I need to do first that day.