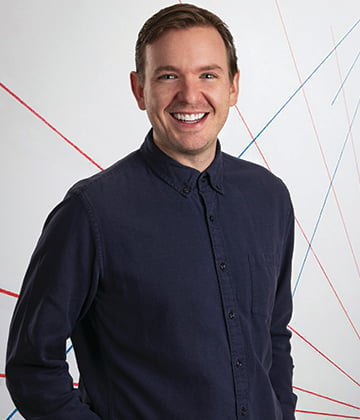 Craig Stanton
HEAD OF INVESTOR RELATIONS
Craig Stanton joined Sierra in 2022 and leads Investor Relations and fundraising for the firm. Before joining Sierra, Craig led fundraising for Commerce Ventures, an SF-based early stage venture capital firm. Prior to Commerce Ventures, he led business development and partnerships at Freebird, a Boston-based travel technology company (acquired by Capital One). Craig's first role in venture capital was managing fundraising and marketing for Top Tier Capital Partners, an SF-based venture capital fund of funds and direct investor. Craig started his career on the corporate development and strategy teams at Monitise, a London-based fintech company (acquired by FIS).
Craig holds a BA in Biochemistry, Cellular and Molecular Biology from Connecticut College. He is based in Boston, MA and enjoys watching New England sports teams and playing golf and squash.
Investor relations

Business Development

Strategic Partnerships
Insights from Mark
What did you do before you worked in venture capital?
Throughout my career I've jumped back and forth between venture capital firms and early / growth stage startups. My experience on both sides of the table come in handy on a daily basis.
What is the biggest lesson you have learned in business?
It's all about relationships. That lesson applies to all businesses (and arguably life outside of work), but is even more important in venture. Our relationships with our founders, our co-investors, and our LPs are the lifeblood of our business.
What do you like to do when you are not working?
When I'm not working you can find me spending time with my family, rooting for the New England sports teams, and playing golf and squash,
Invested in
Flexio
Highline
Highnote
Kevala
Malga