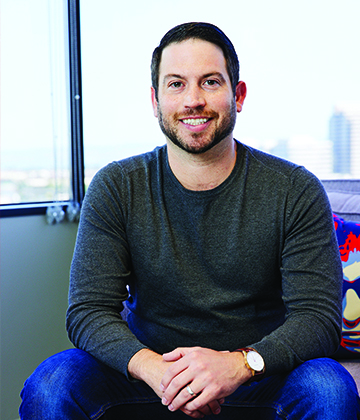 Brendon Schmidt
VP - BUSINESS DEVELOPMENT
Brendon Schmidt joined Sierra Ventures in 2017 and leads business development operations for the firm, including the CXO Advisory Board and Annual CXO Summit. In addition, he partners with management teams in the Sierra Ventures portfolio to accelerate their growth by identifying mutually beneficial CXO engagements, key strategic partnerships, and providing support with analyst relations strategies. Brendon also works with the Investment Team on sourcing and due diligence. Brendon has a background supporting CIOs in the healthcare industry and investors in the Venture Capital & Private Equity sectors through his work at Gartner.
Brendon holds a MS in Entrepreneurship and BA in Environmental Science from the University of Florida. Outside of work he's an avid golfer, traveler, and big Florida Gators fan.
Business Development

Network Development

CXO Engagement

Analyst Relations
Insights from Brendon
What Sales or Business Development tips do you have for entrepreneurs?
Establish a Sales Methodology – It is imperative that you and your team establish a "method to your madness" early in the customer acquisition process. Either adopt a specific proven sales methodology that fits your product/industry or weave together concepts across a few different methodologies to make your own playbook. This will help you increase your win rate and shorten the length of sales cycles. Here is a list of 14 popular sales methodologies. Once you hire a Chief Revenue Officer / Chief Sales Officer, allow them to have influence on how to adjust and adapt the methodology as the company matures.
What advice do you have for founders?
Pitch to Customers with a Prepared Mind – Put yourself in the shoes of your customers (often key technology buyers) and think of ways you can stand out amongst the crowd. As a startup, it will require extra steps to earn the trust of these buyers. Be maniacal in your preparation before the first series of meetings ever take place.
If you had to recommend one book to an entrepreneur what would it be?
Range by David Epstein. I fully believe that you need to be well-rounded and continually acquire new skills to ultimately stand out in your field. Range combines anecdotes from sports, business, and other arts/professions to explain why generalists, not specialists, are primed to excel.
What is your best "life-hack"?
We have hundreds of "to-dos" each day and I find that triaging the top 3-5 tasks I want/need to complete on a professional and personal level each day helps me prioritize. If I'm able to accomplish these 3-5 things, the day should feel like a success.