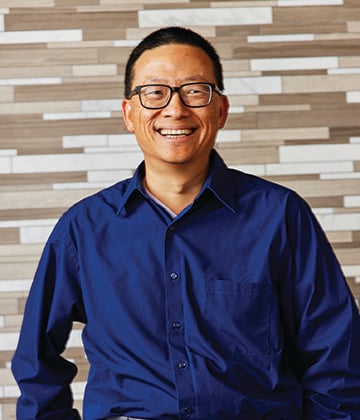 Ben Yu
MANAGING PARTNER
Ben Yu is Managing Partner at Sierra Ventures and has been with the firm since 2000. Ben is a venture capitalist with the heart of an entrepreneur. Before Sierra, Ben received his PhD in electrical engineering from Princeton and worked as an engineer and researcher in the field of networking infrastructures. He is passionate about emerging sectors and breakthrough ideas. His investment philosophy is finding early-stage companies with great technologies that can make a difference and helping entrepreneurs turn ideas into market leaders. Ben is focused on deep tech and excited about the future of industrial automation. He has recently invested in companies like DeepHow, Interplay, Invisible AI, and EverestLabs.AI, which are transforming the future of work.
AI & ML

Semiconductors & Component Technologies

Big Data

Industrial Automation
Insights from Ben
What are the main things you think about when looking at a potential investment?
The most important thing I look for when evaluating investments is always the founders. Founder fit is very important to me.
Beyond that, I think about:
- Is the problem big enough and urgent enough?
- Are there many ways to solve the same problem? If so, is this the best one? Or are there better solutions out there?
- Are there milestones every 12 months or so that can validate if we are on the right track?
What is your advice for entrepreneurs?
Focus your emotional energy on things that not only matter right now but that will matter years from now. This will help you prioritize better.
What book would you recommend for entrepreneurs?
Being Mortal: Medicine and What Matters in the End by Atul Gawande. It's a great book that reminds you to keep a balanced perspective in life.
Select Recent Investments
* Exited