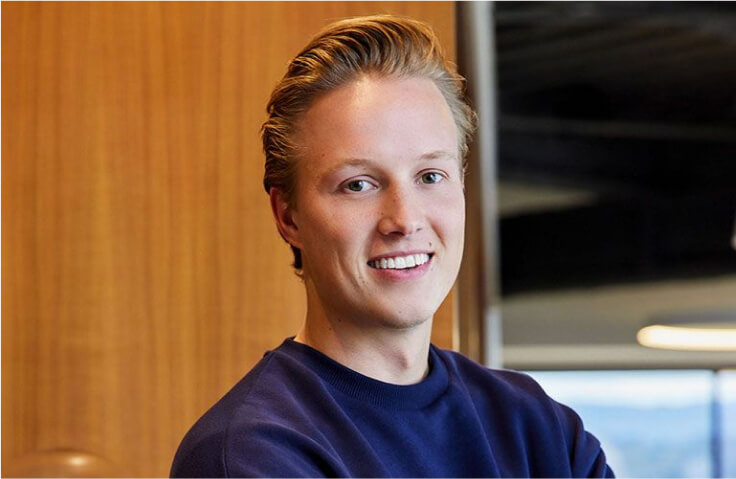 Max Chapman
INVESTOR
Max Chapman joined Sierra Ventures in 2022 as an Investor and focuses on Horizontal and Vertical SaaS, Digital Health, Web3, Developer Tools, AI Infrastructure and Climate Tech. Prior to joining Sierra, Max was an Investment Associate at Singtel Groups venture arm Singtel Innov8, leading investments in companies from Seed to Pre-IPO. During his time at Singtel Innov8, he was based in Singapore and San Francisco. Prior to Singtel Innov8, Max co-founded 2 companies; a casual workforce management platform and a drones services marketplace. Max holds a B.S in Business and Entrepreneurship from Macquarie University. Originally from Sydney, Australia, Max loves to travel to new cities and any place that has good beaches. Outside of work, Max enjoys surfing, skiing, and playing golf and tennis.
Areas of Expertise
SaaS
E-Commerce

Data Infrastructure

Dev Tools

Climate Tech

Generative AI

Digital Health

Vertical Apps
Insights from Max
What are the top three things you think about when looking at a potential investment?
At the early stage, the majority of the bet is on the founders – their ability to attract and retain talent, gather investors and advisors around the table, their hustle, their humility, and their vision for the company.
Beyond that I look to understand:
Market dynamics and what a big business looks like in their sector – i.e. the path to becoming a billion dollar company.

The early indicators that validate a customer's love for the product.

Repeatability in being able to scale their business – asking how founders can achieve growth and scale in the most efficient and economical way possible.
What advice do you have for founders?
Hire well early and surround yourself with good people. Hire people that believe in your vision and are smarter than you. Seek out advisors that can be your sounding board and who also have your best interests at heart.
If you had to recommend one book to an entrepreneur what would it be?
One of the most formative books I've read is The Inevitable: Understanding the 12 Technological Forces That Will Shape Our Future. It has helped shape how I perceive and understand technology, its impact on culture and society, and society's influence on new technologies that are adopted. We are at a point where tech is incredibly pervasive, so it's important to understand how to direct it and foster the right type of innovation.
What is your best "life-hack"?
Ask questions and always arrive at least 5 minutes early!