Portfolio Resources
Featured
How to Hire Your First Head of Engineering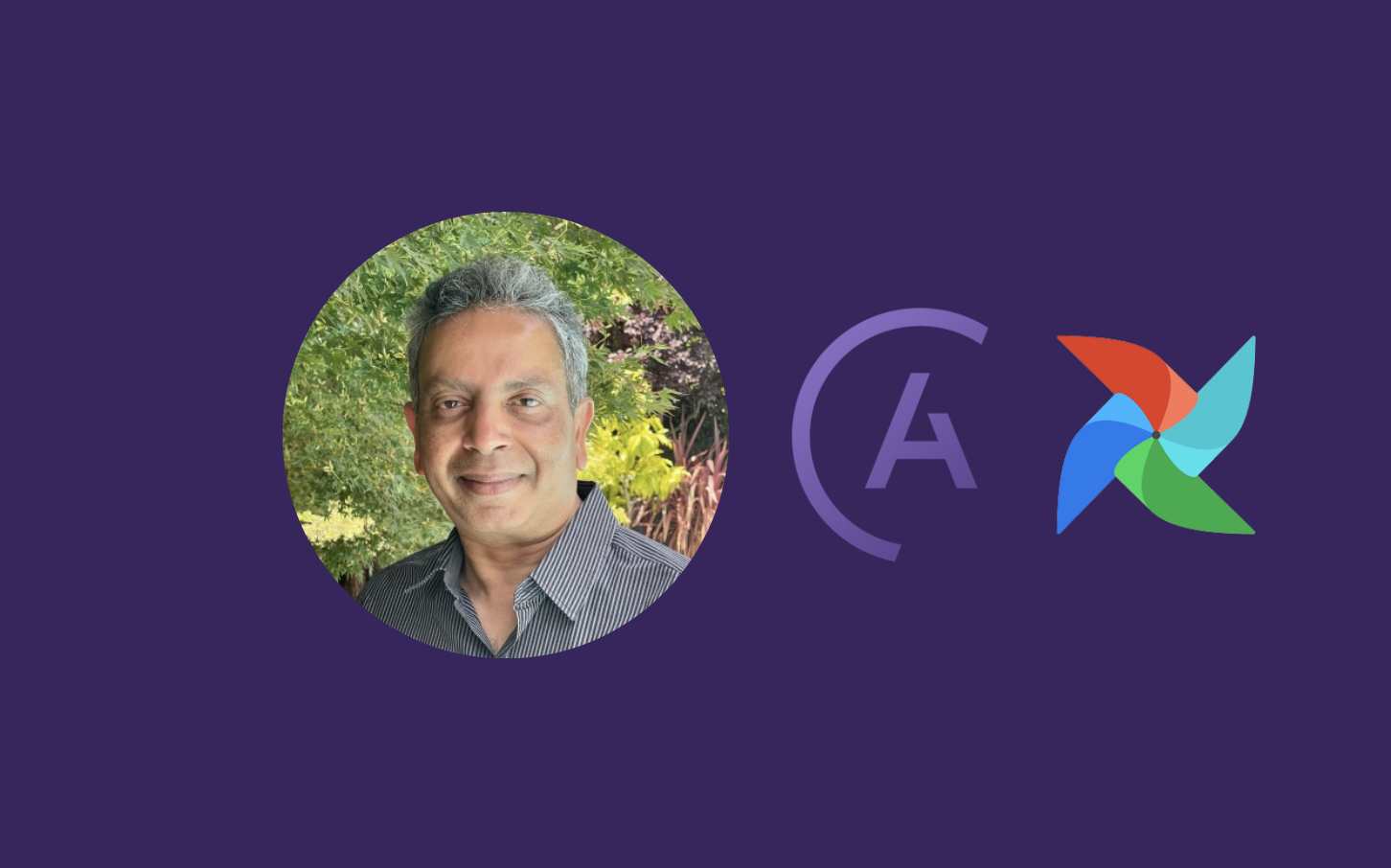 Contributed by Vikram Koka
Senior Vice President of Engineering at Astronomer.io
Vikram has led Engineering teams for over twenty years ranging from a few engineers as part of a founding team, to hundreds of engineers at large technology-focused companies. His primary focus has been on B2B Enterprise software ranging across developer tools, mobile, IoT and data orchestration, and transformation.
Vikram shares his tips for what to think about when hiring your first Head of Engineering.
*****
Hiring the first Head of Engineering is an important step in any startup and often signals a shift from an early-stage company to a company that is entering its next phase of growth. Heads of Engineering are key members of the team that often focus on:
Scaling the engineering team to the next level
Defining longer-term release plans and roadmaps
Establishing processes needed for growth and release predictability
Here are a few things to keep in mind as you embark on hiring your first Head of Engineering.
What to look for in Head of Engineering candidates
When starting a search for any senior position, it is important to first determine what you want and need as a team. This is especially true for your first Head of Engineering. You almost certainly have one or more people on your current team handling parts of the role today. Each of these people will likely feel a sense of ownership and may have valuable insights to offer when determining the scope of the role and the ideal candidate profile. Consulting with them is a good first step to solidify your needs for the new role.
Typically, the technical members of the team may feel that they need help with roadmap planning, production operations, and customer escalations since they are struggling with meeting the feature demands from the growth team while trying to balance issues being raised by customers. Equally often, the sales and customer teams may feel that release planning / management and QA / test execution is a key problem. Though they are all important, the priority between these and the gaps which currently exist are critical to understand upfront.
Some general qualities to look for in Head of Engineering candidates include:
A proven track record of managing teams and timely product / service releases with high quality.
The proven ability to scale a team and hire effectively for expansion.
Experience with employing a variety of techniques for managing at different stages of a company's growth - the processes and maturity of a 10 person engineering team rarely applies when the team reaches fifty, let alone two hundred. For Example, for a really small engineering team, it is normal to operate from a single Kanban-style project board, with a single release stream that goes from dev to production. This is not a scalable model for larger engineering teams that operate on multiple development streams with different project development boards for each stream of work consisting of one or more long-term epics.
"Breadth of experience" including technical support, production operations, and even sales as these functions may become part of the scope of responsibility depending on the stage of the company.
The ability to work closely with the Go-to-Market / Growth team when support in a pre-sale or post-sale situation is required. (The same applies for the Product Management function which may or may not live within the overall engineering function).
In addition to the above, high emotional intelligence and broad interpersonal skills are equally critical. One of the typical challenges at the Seed stage is managing the relationship with the technical founder / co-founder and their interaction with the engineering team. It is critical for the incoming Head of Engineering to be technical enough to understand the concerns and the ideas of the technical founder(s) and also be empathetic enough to manage expectations while setting directions and processes for the team going forward. It is normal for the typical technical founder to be concerned that they are no longer aware of everything which is going on as the technical team scales and worry that they are losing control. Therefore, it is critical to keep the technical founder engaged in the important directional changes, and be comfortable with being away from the day-to-day operational details.
In summary, important skills include technical competence, empathy, a variety of stage-appropriate management skills, and adaptability. Spend some time thinking about what qualities are "must-haves" vs. "nice to haves", as well as prioritizing the attributes of your ideal candidate.
The most important thing is to be clear internally about the relative importance of each of these qualities based on the skills already present in the organization and the stage of the company. Capture all of this in writing before starting the search and use it as the basis for your job description.
How to structure your Engineering team
It is critical to be open and transparent internally, so that the hiring team is clear on the roles, responsibilities, and reporting structure before starting the search and interview process. Most Seed stage tech startups have a core team that includes a technical co-founder and at least a few talented engineers who have been working on the core service / product. This engineering team has likely already been working well together as a small and highly motivated group so it's important to be sensitive to the dynamics and relationships already established.
Often in this situation, the technical co-founder may want to be the Head of Engineering or may want the Head of Engineering to report to them versus reporting to the CEO. When thinking about roles, it's good practice to keep in mind the long-term vision of the company. Typically, the technical founder is best at writing the complex code of the product and in a larger organization, this person is probably best suited to the role of Chief Architect or Distinguished Engineer rather than the Head of Engineering.
That being said, each organization is different and will need to determine the best approach for their team. Regardless of how you delineate existing vs. new roles, it is critical to have the conversation early, and possibly often, to make sure everyone is aligned on the role of the technical co-founder vs. Head of Engineering and the planned reporting structure for the new hire.
The search and interview process
Once you have defined the role, have drafted a job description, and have an agreed-upon reporting structure, it's time to promote the role and recruit candidates. It is recommended to socialize the job descriptions with your network and encourage your team to do the same - especially your engineers. You can do this by:
Creating shareable email and social media post templates that include the link to the job description to give people a jumping-off point for sharing with their network and promote a consistent message.
Encourage the hiring team to add a "We're hiring!" note to their job title description and/or the #hiring badge to their LinkedIn photo to incentivize potential candidates to reach out.
You will also want to determine how you are running the search. Are you planning to use a recruiter? Do you want to run the search internally? Generally, it can be helpful to start by running the search internally. If you find that you are not able to source candidates or are losing candidates in the process, it might be beneficial to start working with a recruiter. Recruiters can help fill the candidate funnel quicker and will ensure that someone is keeping the search moving. However, if you are using a recruiter, being crisp with communication is even more important as you will have another layer of people interacting with your candidates.
Regardless of which path you take, the key is to have a well-defined process for interviewing candidates efficiently. If you find that candidates are dropping out of the interview process it would be beneficial to go back and refine what you are looking for and your team's "Why" to make sure everyone is on the same page.
It is also recommended to designate owners of the interview process to validate the key qualities you are looking for. You do not need to have a panel of twenty people, but do curate a diverse group of 3-4 interviewers as it is helpful for covering the experiential and human relationship elements.
Sample questions to ask during the interview process include:
What is the 30, 60, 90 day plan that you would implement once you are hired for the role?
What do you believe are the biggest challenges in this role?
What key hires do you believe you need to make?
What is your biggest personal weakness in being able to handle this role?
What else do you want to know or who do you want to meet in order to get ready?
Download this sample tracking template for candidate questions and interview notes.
It is recommended to be fairly open with the candidate about the current situation at the company and have them meet with a range of people within the organization covering both roles and scope of responsibility. It is not uncommon to hype the company or stage of the product but be careful, as candidates will likely realize this. If you or your team members try to oversell the company it may backfire as candidates might feel that it is inauthentic or that your team is not aligned on what really needs to be done.
Throughout the interview process, solicit feedback from the candidate on their initial impressions and follow-up items. This interaction will better determine the mutual fit and if the candidate could be a cultural fit in addition to being a technical fit. Ultimately, being able to trust and admire the person coming in is a core, non-negotiable element, and a sizable amount of that is based on a shared value system.
Onboarding and assimilation for a Head of Engineering
Once you have found the perfect candidate and extended an offer, you want to make sure they are set up for success. The organization must give the incoming leader flexibility and support in this process.
A few things to keep in mind when your new Head of Engineering starts:
Encourage them to "reinvent" themselves for the role. Every engineering leader who has been through rapid growth has typically had to reinvent themselves every few years depending on the span of responsibility and technical focus (vs. process and team focus). Entering a startup is no different and it takes a conscious effort to reinvent and reorient for the new role.
Remind them that "the map is not the terrain". Once the new hire has joined the team, give them time to acclimate and get an actual lay of the land. They will need time to learn the internal workings of the organization (a 3-D strategic view) vs. trying to jump in and operate off of the external perspective they have had through the interview process (a 2-D tactical view).
Re-visit the 30, 60, 90 day plan outlined during the interview process. A good interview process where the incoming leader has had a chance to absorb the situation and share their perspective with the existing team can really help the onboarding process. In an ideal situation, the incoming leader has had a chance to prepare their 30, 60, 90 day plan and vet it before joining (For details, please see The First 90 Days by Michael Watkins). However, they have to be ready to treat their incoming plan as a rough blueprint and be prepared to adapt, rather than expecting to execute it exactly as outlined.
Promote time for "active listening". In the first couple of months, the incoming leader should prioritize time for meeting the internal team as well as a selection of customers and prospects. A good way to incorporate them into the customer / prospect conversations is to have them sit in on customer and sales calls.
Focus on quick wins. It is important to establish value early and build trust within the team. In any startup, the talented engineers within the company have a dramatically outsized impact on the success of the company. Getting their input and enthusiastic buy-in early on for the necessary short-term fixes is critical.
Encourage them to get to know their engineering team members' needs. Most young, talented engineers tend to think of management as a necessary evil, with the "necessary" being debatable. Being able to chat with them, understand their needs, and help them achieve their goals is key to making sure they are aligned with your strategy.
Structure cross-departmental collaboration/communication. Incorporating input from the customer support and growth functions into the selection of necessary short-term and long-term projects is critical in building a longer-term holistic roadmap.
Conclusion
Hiring your first Head of Engineering is a key step in the growth of your company. Hiring the right person for the role based on the needs of the organization and then setting them up for success is critical. A mistake in either identifying the right fit or during onboarding can be tremendously disruptive for the organization and have a significant opportunity cost. Approaching the hire with a solid plan can help enable a seamless transition and make the process a lot smoother.
Read More Hiring Advice for Startups.
Check out more Tips for Entrepreneurs.