5 Fundamental Sales Strategies During COVID-19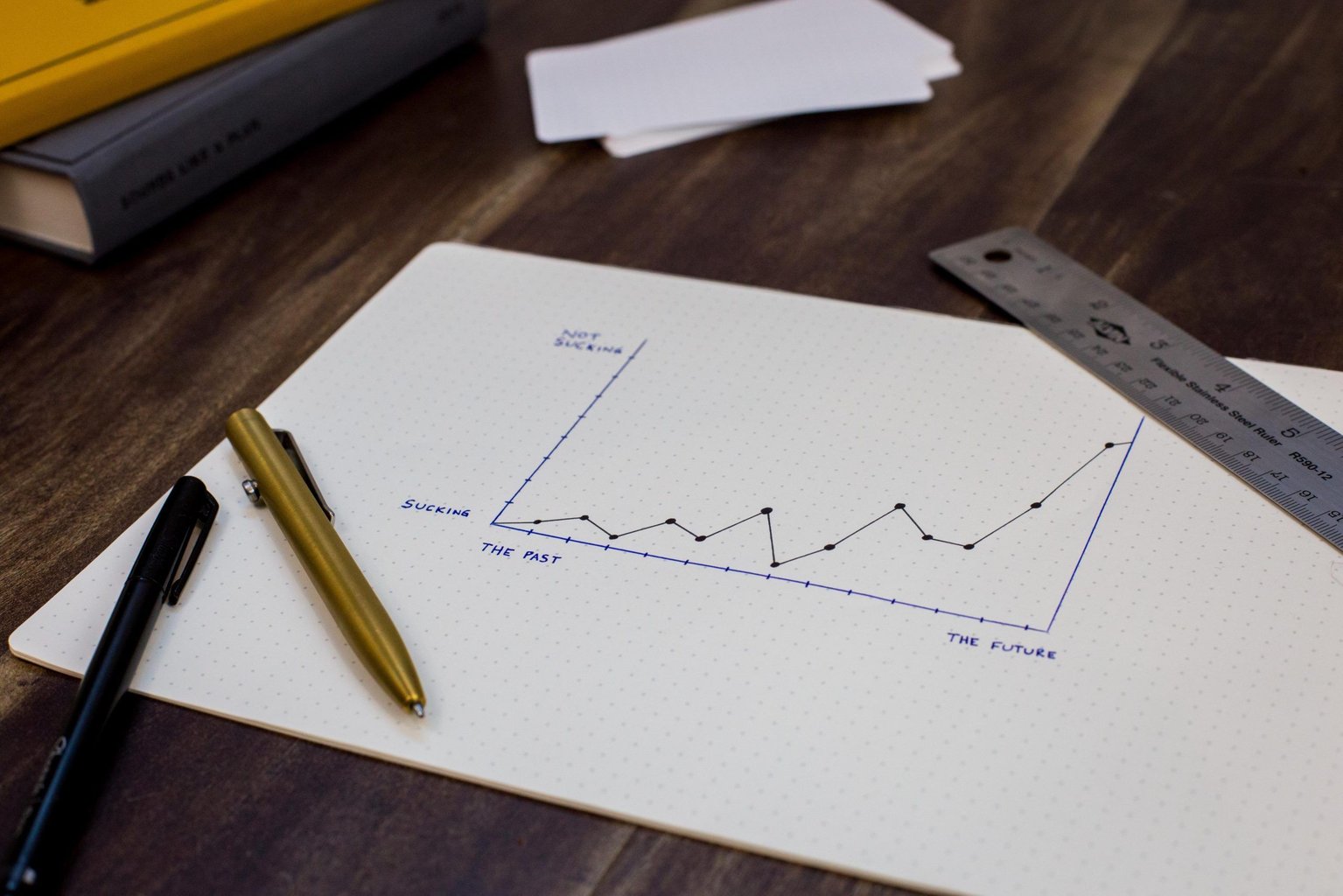 We are living in a time of uncertainty, and many companies have been forced to make drastic changes to their operations due to COVID-19. Given the scale of these changes, standard "playbooks" are no longer working, including for one of the most important functions for sustaining a business - Sales. In order to maintain a successful sales function and beat your competitors you must be effective and efficient at adapting your strategies to the new environment.While proven answers are elusive, we can learn from past events and from our network. We've put together a guide to help your Sales Go-To-Market (GTM) strategy over the next couple of quarters. This advice draws from recent guidance we've provided to our portfolio companies, lessons learned from past recessions, and direct sentiments from senior technology executives on the Sierra Ventures CXO Advisory Board.
5 Fundamental Sales Strategies During COVID-19
Communicate With and Motivate Your Team
Reset Your Strategic Plan and Engagement Strategies
Serve as a Partner to Current Customers
Be Thoughtful When Selling to New Customers
View Time as an Opportunity
Communicate With and Motivate Your Team The best Sales leaders will make sure their teams are well-informed and motivated during these trying times. It is tough to tell when things will go back to "normal" so you need to find ways to ensure your Sales team has the information and sustained drive they need to succeed.
Proactive communication - promptly educate your Sales and Marketing teams on new organizational expectations. There will be positive and negative cycles over the next 3-6 months and the best thing you can do is acknowledge this early on. Find ways to communicate often and arm your team with the resources they might need before they have to ask for them.
Don't play on fear - be aware and considerate of how everyone is feeling in this situation. Be willing to revisit your communication styles and team dynamics to ensure they are not fueling the "fear fire". Taking a compassionate approach toward your team will help ensure they are feeling supported so they can do their job well.
Keep the team incentivized - when debating whether or not to make changes to compensation plans and/or quotas for your Sales team it's important to remember that these incentives are in place for a reason - to keep your team motivated and engaged. If you decide to make changes be sure to communicate to your team the reasoning. Let them know that the work they are doing is important and has a direct impact on the business and the overall success of the company.
Double-up recurring meetings - team-wide updates should happen frequently. Double your current schedule of update/check-in meetings and encourage communication outside of standing engagements.
Reset Your Strategic Plan and Engagement Strategies While it's frustrating, the "Grand Sales Plan" you had going into 2020 will likely need to be significantly revised. The world is different than it was back in January. This is your chance to adapt and out-maneuver the rest of the market.
Adjust forecasts - plan for the worst and prepare for the best, as they say. We have advised our companies to plan for bookings to decrease by 30-75% in Q2 and potentially Q3 (depending on the business). Be realistic about how your company will actually perform. It's okay to be conservative with your numbers and we suggest you prepare multiple scenarios.
Triage your pipeline - this will give you a line of sight into where the Sales organization should be spending their time the rest of the year. Make sure your team is honest with the process to avoid a misleading narrative. A few things to consider:
Identify which industry verticals are most affected by COVID-19 (both positively and negatively).
Determine how your product(s) tie to top initiatives/challenges at the moment.
For customers and prospects, go through an exercise that identifies the level of risk for each account. For example, with current customers, SMBs and industries/companies hit hardest by COVID-19 will be classified as riskiest. Renewals coming up in the next 1-2 quarters are classified as riskier than renewals that are 6+ months out.
Implement ruthless pipeline efficiency - expect that fewer quality leads will enter the top of the funnel every month so it's time to figure out how to get super-efficient when it comes to your qualified lead to close ratio. Extra account research/planning, enhanced sales/product training, updating inefficient internal processes, and new and improved messaging are all ways to improve deal flow. The upside is that making these changes can have benefits in the long-term, making the sales engine that much more efficient even after things clear up.
Curb Sales and Marketing expenses - it's likely NOT a good idea to have an uptick in spending for these departments unless your business is uniquely thriving in this environment. In most cases, scrap the "nice to have" Sales and Marketing initiatives. This will be one of the first line items scrutinized if the returns cannot be proven.
Have an improved cash collection plan - figure out how the timing of cash collections will impact your business and have a plan to ensure how you can over-deliver. For example, provide incentives for more cash payments in advance and/or add extensions to existing contracts prior to renewal dates.
Decrease time to value - work with the tech and product teams to simplify product implementation and training. The time it takes to deploy your solution and have customers see value should be as short as possible. The market has moved from a "Proof of Concept" to a "Proof of Value". The more complexity that is added to the situation, the more risk you are putting on closing deals. If enterprise tech buyers are feeling overwhelmed by the process they may eventually pass.
Find alternatives to in-person demand generation - 7 out of 10 B2B Marketers use events for lead generation. Given restrictions and uncertainty around when large gatherings will be allowed and things will return to normal, a big shift in strategy will be required for the rest of 2020 and into 2021. Rebalance your projections for in-person demand generation activities and get creative with new ways to engage. Many companies are shifting their in-person events to virtual formats. Consider doing this for your Customer Summits and other flagship engagements. Other examples of strategies that companies in our portfolio are deploying include:
Offering free trials and special deals - Krisp, a company that has developed technology to cancel out background noise on voice and video calls, provided free plans for new users and dropped their prices to help support the surge of people working remotely. They also gave free access to all students, teachers, and hospital and government workers worldwide.
Launching community support initiatives - Phenom People, a Talent Recruitment Management Platform, launched HelpOneBillion, an initiative to connect individuals experiencing job loss with committed companies that are hiring during COVID-19.
Creating thought leadership content - SupportLogic, a technical support platform that leverages AI / ML to create a system of intelligence, has been creating relevant content and hosting webinars to provide advice to businesses on how they can adapt to the changing work landscape.
Developing relevant new products to support those affected by COVID-19
K4Connect, a startup that builds software for retirement communities, launched a new app to help senior-living residents combat the feelings of isolation during COVID-19 lockdowns happening at retirement communities around the US.
NextInput, a company that develops force sensitive touch technology, created gapless sensing solutions that allow hermetically sealed surfaces to be easily sterilized to help mitigate the spread of the COVID-19 virus.
Focusing on product-led growth - Appcues, a platform that enables non-technical teams to build in-product experiences that increase activation, adoption, and retention, has been working with other startups and SMBs to ensure efficiency and ease in guiding inbound lead traffic. Customers and case studies include: Profitwell, Take, and n2y.
Image provided by Appcues.[/caption] Serve as a Partner to Current Customers Current customers should especially be valued at a premium right now. Make sure to be proactive with each of your customers and assume that there will be challenges in retaining your current book of business. Take time to map out their key challenges and see how you can continue to support them during and after this crisis. You may have to adapt and innovate as a result of these conversations (the benefit of being a startup!) but it will be worth it. From the conversations we've been having with enterprise technology leaders on our CXO Advisory Board, it's apparent that many companies are currently going through an audit of all existing technology solutions. One CIO we spoke with put it well saying, "We are currently in a process of figuring out who is ultimately a Tech Vendor and who is a Trusted Tech Partner." Use this as an opportunity to prove your value as a Trusted Tech Partner.When it comes to current customer strategies:
Proactively engage with customers - set up time with each of your customers to see how they are doing and discuss how things have changed for their business. Prior to the call, have the team do a "walk in their shoes" exercise so you can come prepared with a few suggestions on where your company can potentially help. That being said, you should value listening above selling for these conversations.
Constantly map out value - Trusted Tech Partners stand out from Tech Vendors because they consistently prove their value. Their ROI/Usage rates are higher, they are proactive in their communication with their customers, and they bring great ideas to the table for how their product can not only help during this crisis but how they fit within the customer's long-term strategic vision.
Expect concession requests - customers (especially those hit hard by COVID-19) will test if their technology providers are willing to build goodwill in this time of need. They may ask for flexible billing terms, payment deferments, account freezes, etc. Make sure the Sales organization has a clear vision and uniform process to handle these when they come up.
Drive expansion or new product education opportunities (with caution!) - our portfolio companies have seen expansion opportunities arise with their current customers. Some customers that were not classic early adopters now have time to explore new solutions from existing vendors that support their strategic technology vision. Definitely do not oversell here, but this could be a good time to get an existing customer to say yes to learn more about your expanded product portfolio. There also should be more flexibility on your end for "no strings attached" pilots or discounted pricing.
Encourage Sales and Customer Success collaboration - this is a great opportunity to find ways for your Sales and Customer Success teams to work together more closely. There is always more that each business unit can learn from the other and strategizing on ways to retain critical accounts will pay off.
Be Thoughtful When Selling to New Customers Most people are extra sensitive to being sold to during uncertainty. This may not be the time to lean on methods like blasting out thousands of mass emails and hoping for a few responses by the time you look at your inbox in the morning. The current climate will require new business development professionals to exhibit more creativity and thoughtfulness on how they engage with prospective customers. When crafting your new customer acquisition strategy:
Be thoughtful and empathetic - it is difficult to gauge the personal/mental and professional issues that your prospects are managing. Make sure to exhibit personalization and empathy in your outreach. Once you properly address your care and concern make sure to honor the prospect's time by being concise and helpful in the conversation. Focus on discussing the prospect's current initiatives/challenges and explain how your company can provide support.
Determine if you're essential vs. non-essential for their business - if your product is absolutely mission-critical to a prospect's business operations at the moment, it's okay to carry on with your full-blown plan of attack to win new customers - just be mindful of the point above. If you're a "nice to have" product for their business right now, take an educational and thought leadership approach with your sales strategy so you can build awareness and credibility. In either case, work with your team on your new messaging.
Qualify prospects upfront - we have seen some enterprise tech leaders taking more discovery meetings to learn about new solutions as they have more downtime. While this is fantastic, make sure to have the team qualify their realistic buying timelines. If you determine that a CIO/CTO is just "window shopping" right now, this still presents the opportunity to build a relationship for when the time is right. That being said, be sure to segment the prospects that can buy now versus those that will likely not come in until late 2020 or early 2021.
Make use of storytelling and case studies - focusing on telling stories and showing relevant case studies will drastically reduce the time for your team to earn the needed trust to advance the sales cycle. Prepare a few specific examples for each industry vertical where you have customers and try to leverage the examples in your new prospecting. In a virtual world, you need to get a prospect engaged much earlier than before.
Have an enhanced "objection handling" gameplan - expect that you will be getting similar objections from prospects across the board. ("Due to the effects of COVID-19..." "We are cutting costs across the company." "We're no longer evaluating any new solutions right now.") Have pre-crafted responses for common objections and make sure your sales team is thoroughly prepared and trained to handle these conversations.
View Time as an Opportunity You likely have more time since in-person visits, commuting, and travel in general is reduced, while your pipeline is likely smaller. Put together a list of all the strategic Sales objectives you and your team always intended to do but kept pushing off. Do those now. Yes, there will still be work and fires that need to be put out, but there will most certainly be some extra downtime. Be prepared to use that time to your advantage.
Fix inefficient internal processes - perform an audit of all the Sales, Marketing, and Customer Support business processes and look for inefficiencies. Work on implementing fixes over the next few months so your team will be better prepared to be more efficient in an improving, but tight market.
Update collateral and messaging - has your team been using the same sales deck for the last few years? This is a perfect time to work with the Marketing and Product teams to update your customer-facing materials, including making them digital. Prioritize updating or creating materials that focus on relevant use cases for your product(s) in the current environment. This is also a great time to develop new talk tracks.
Implement internal think tanks - implement ways for the whole team, not just Sales and Marketing, to strategize and share ideas on ways to improve issues like winning key deals, talk tracks, and overall best practices that are driving results.
Tighten up your data hygiene - bad data eventually becomes a huge liability to the company and it will not correct itself. This is a good time to re-educate the team on the "CRM data entry gold standard" and have them work with Sales Operations to get everything updated in the system (plus create some lasting good habits in the process). This is also a perfect time to make sure your team is working with all available prospects by making sure you have the most updated contact information for the key buyers in each account.
Improve your team's skillset - it's time to have your team map out what they feel are their top weaknesses or areas of improvement that are holding them back from being more effective in their role in the new environment. Support them in finding ways to make improvements in these areas.
We hope this is a helpful start for thinking about ways to shift your Sales strategies in response to COVID-19. Feel free to contact me (Brendon Schmidt) with any questions or additional suggestions at brendon@sierraventures.com.
Check out Part 2 of this post with tips from our B2B Sales Strategies During COVID Webinar.
Learn strategies for Virtual Team Building during COVID-19 .
Resources: